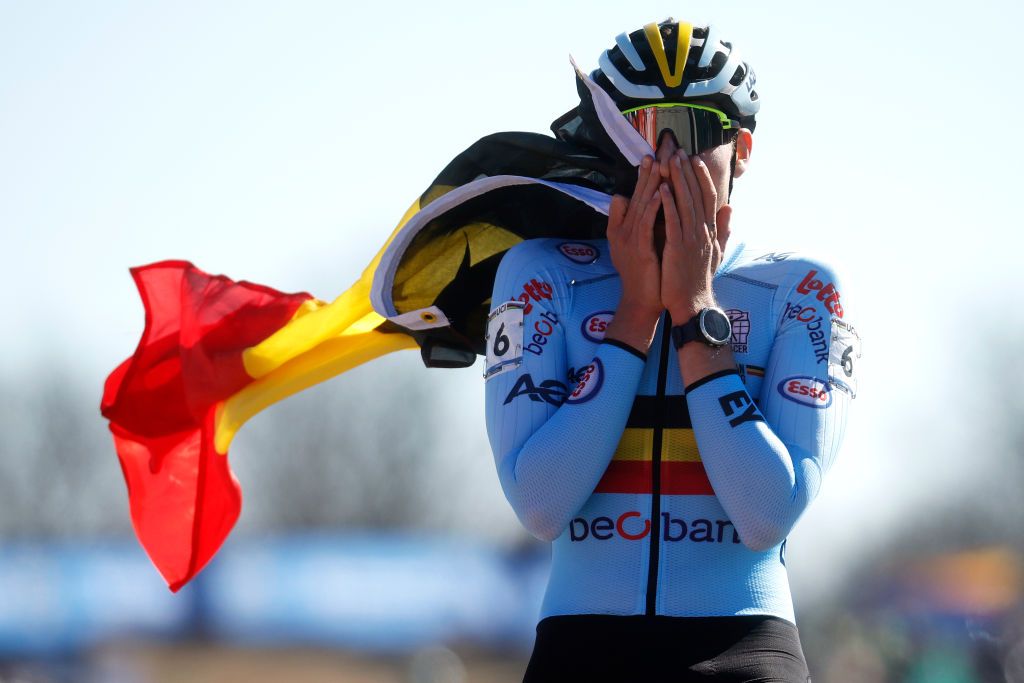 Wyseure leads Belgian sweep of U23 podium at Cross Worlds
Image 1 of 16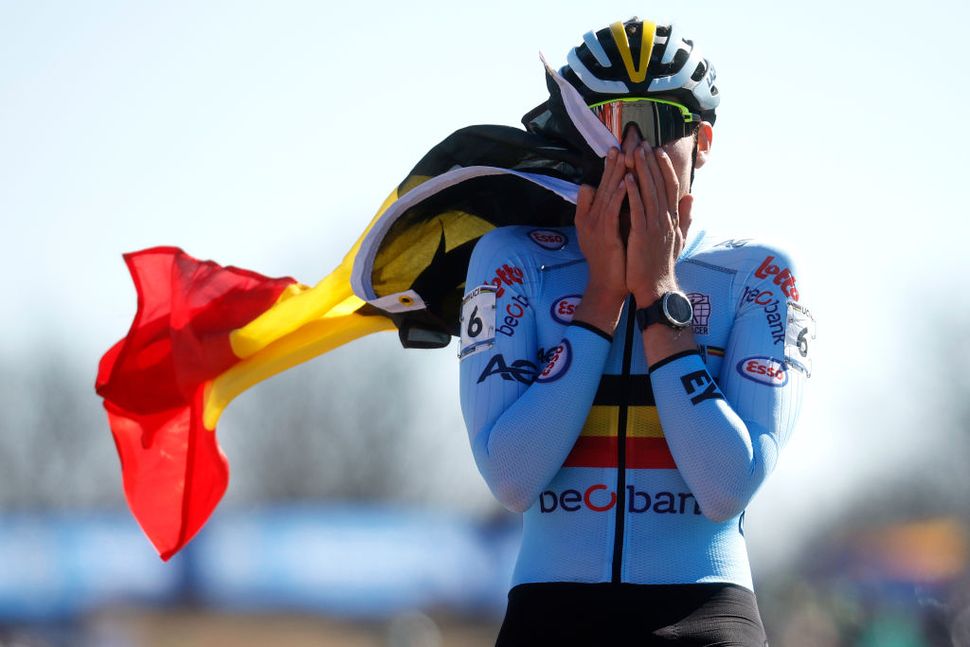 Image 2 of 16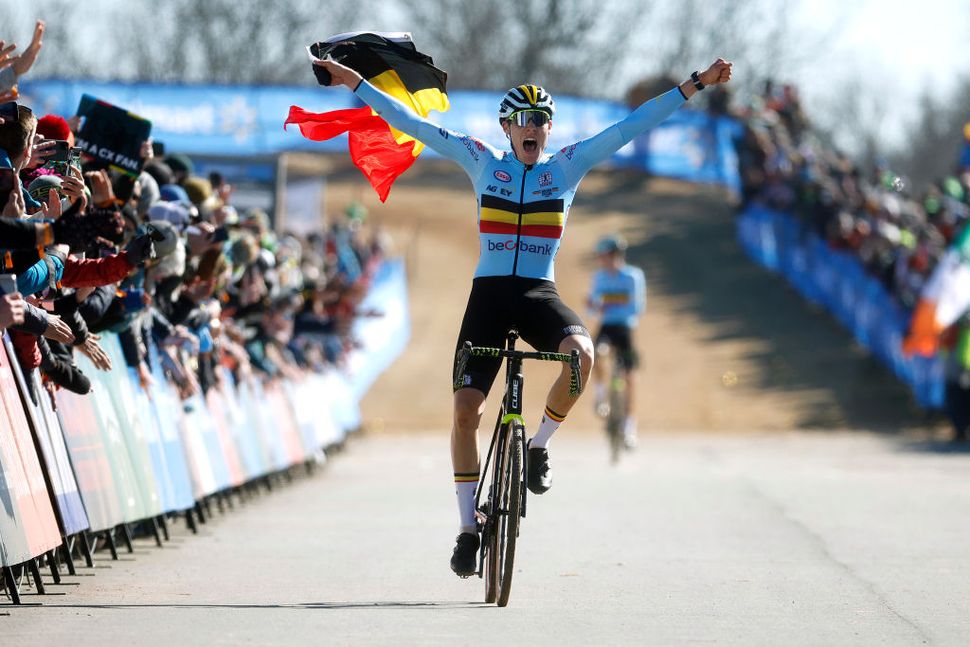 Image 3 of 16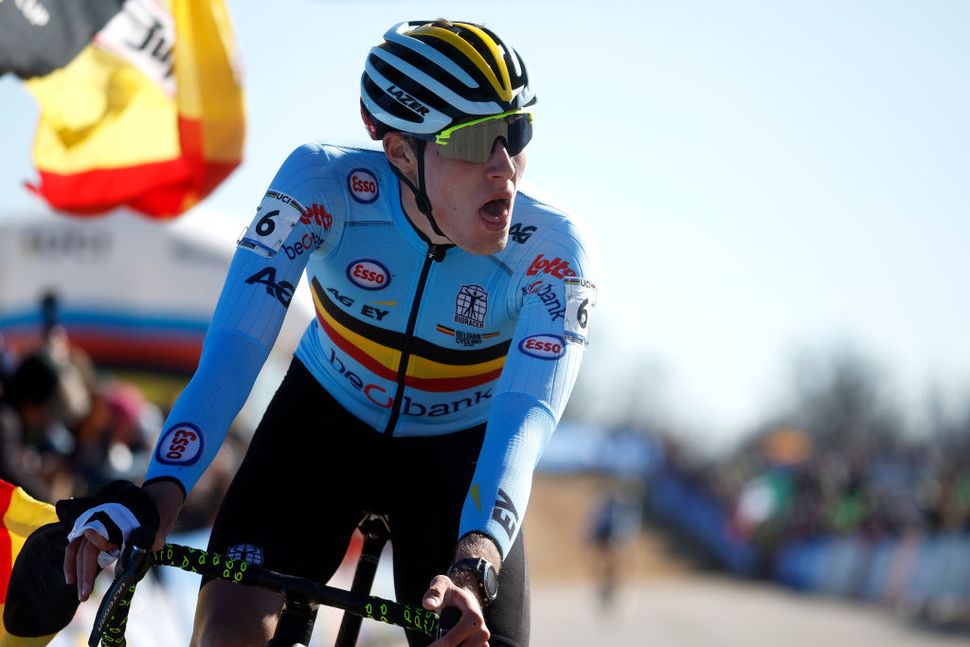 Image 4 of 16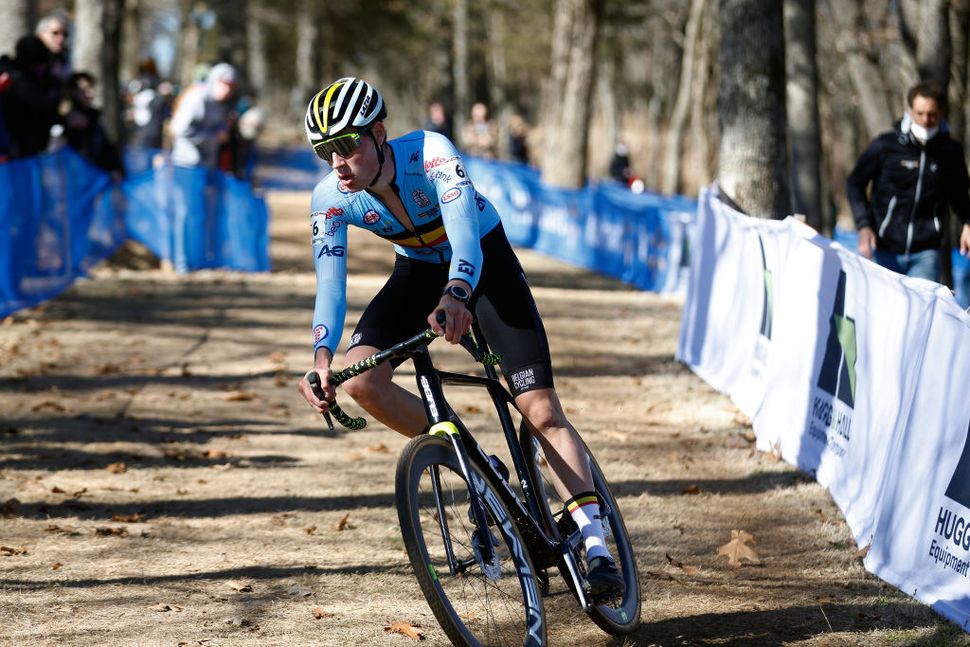 Image 5 of 16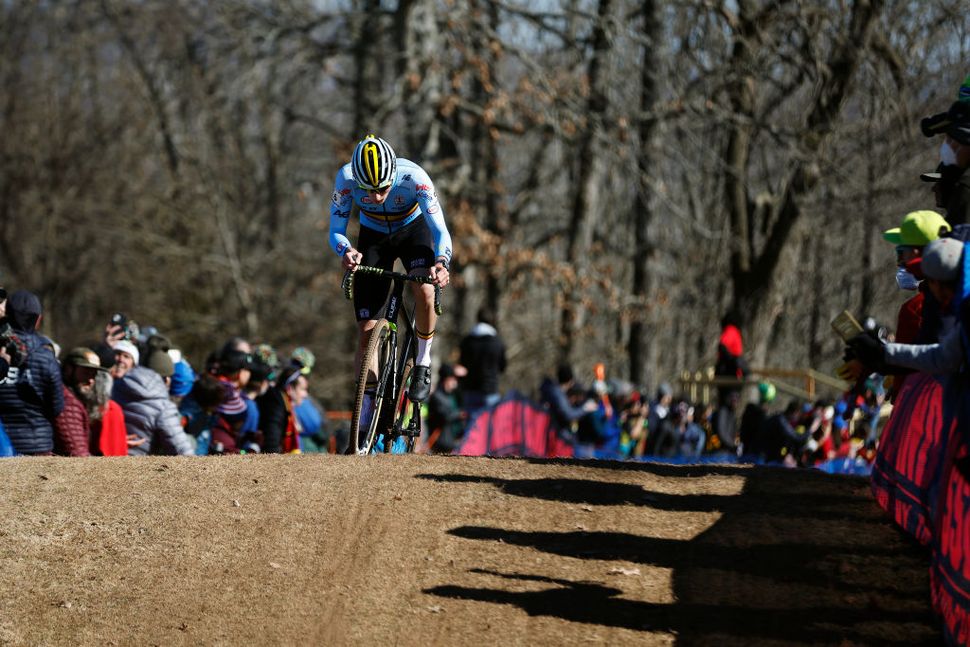 Image 6 of 16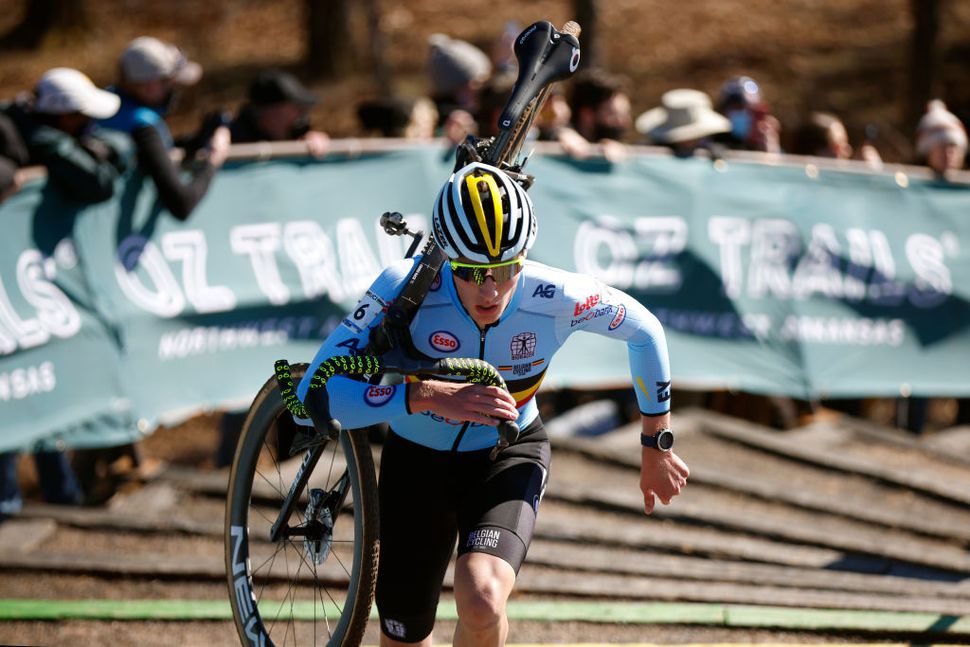 Image 7 of 16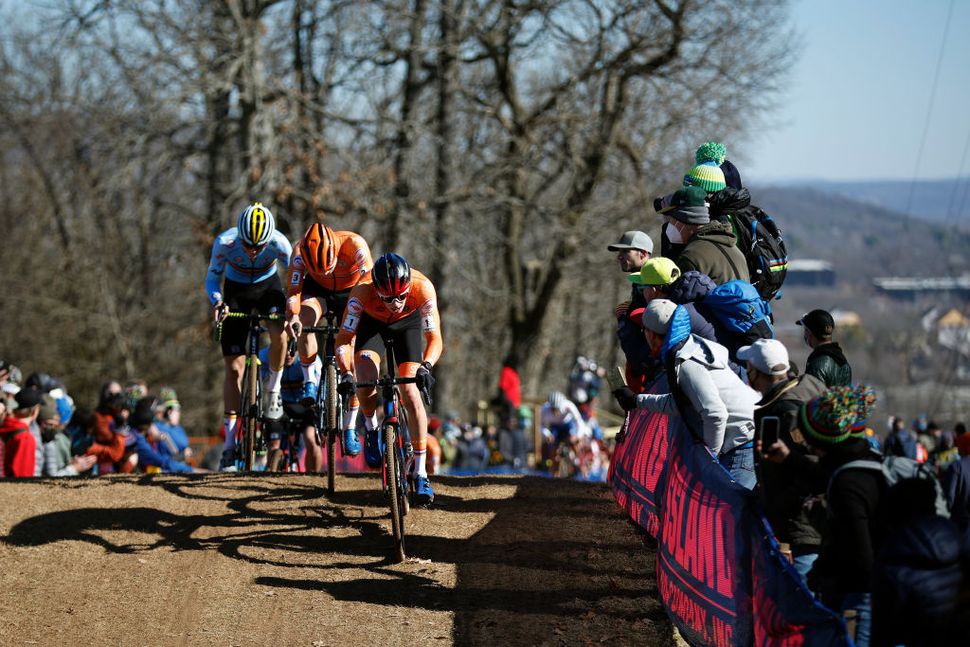 Image 8 of 16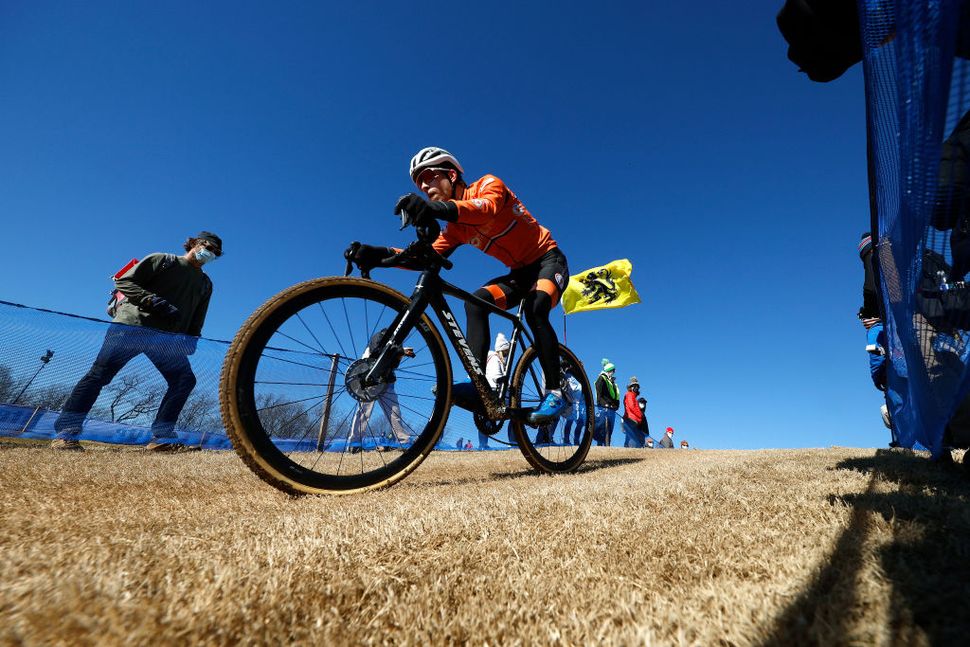 Image 9 of 16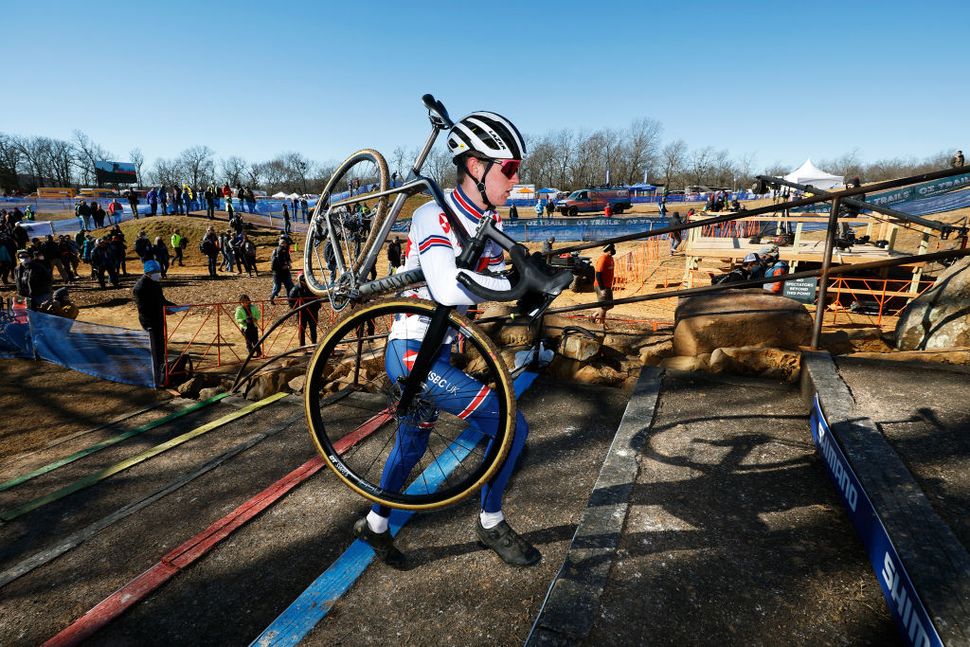 Image 10 of 16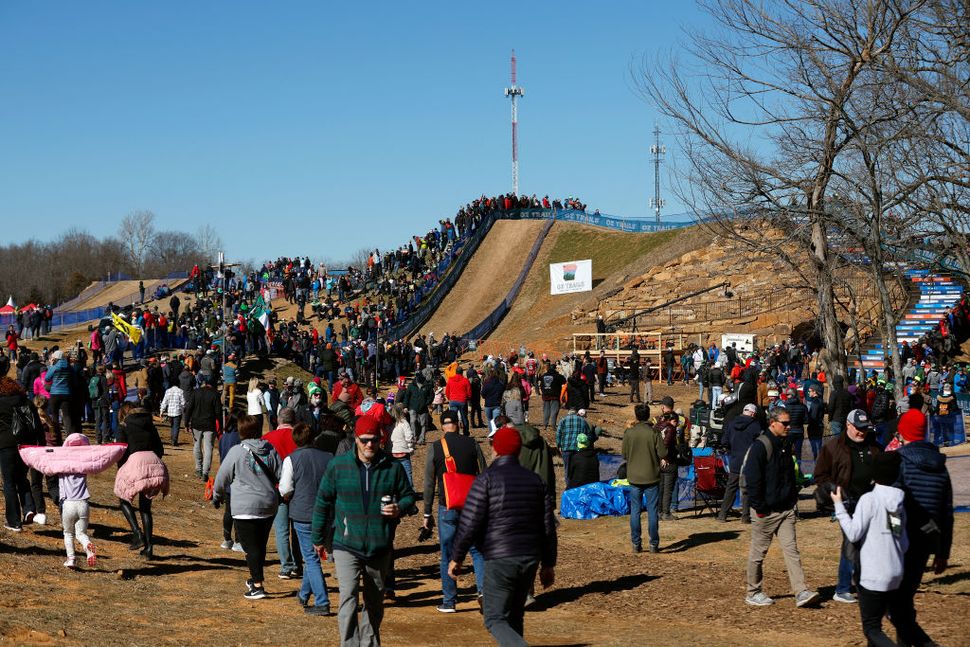 Image 11 of 16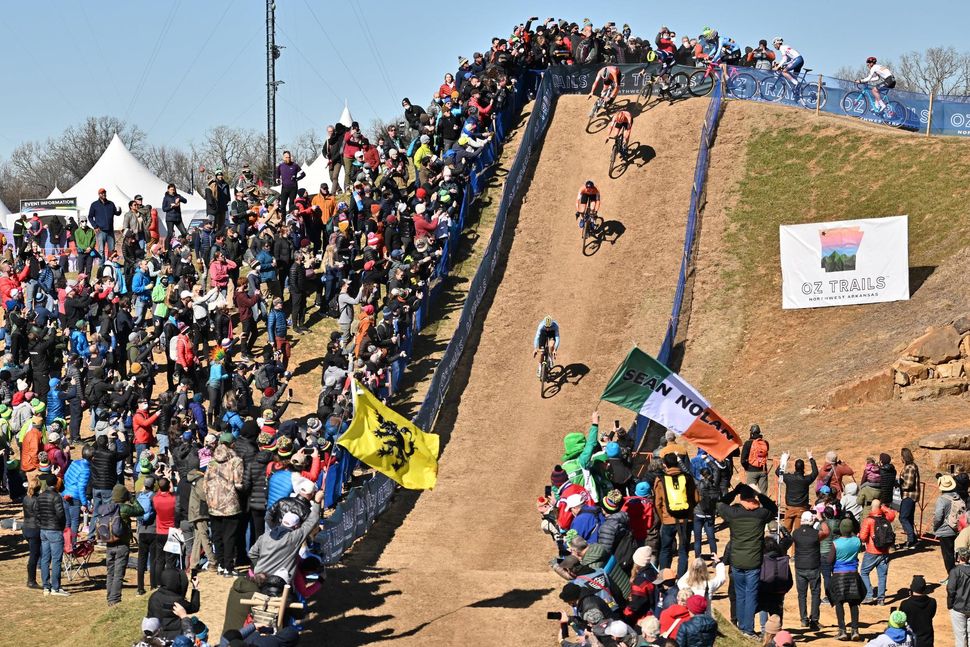 Image 12 of 16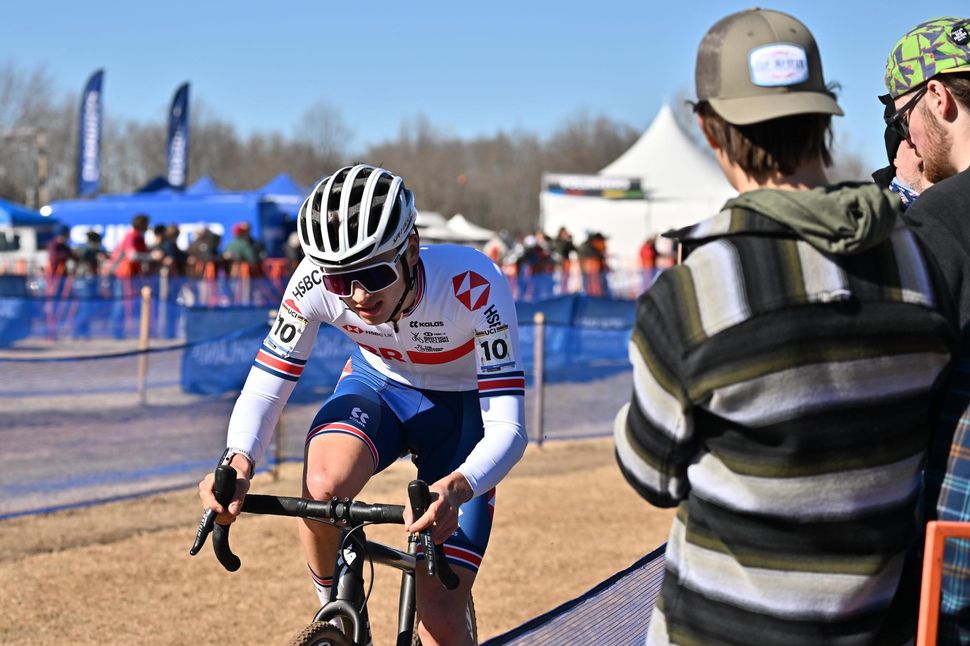 Image 13 of 16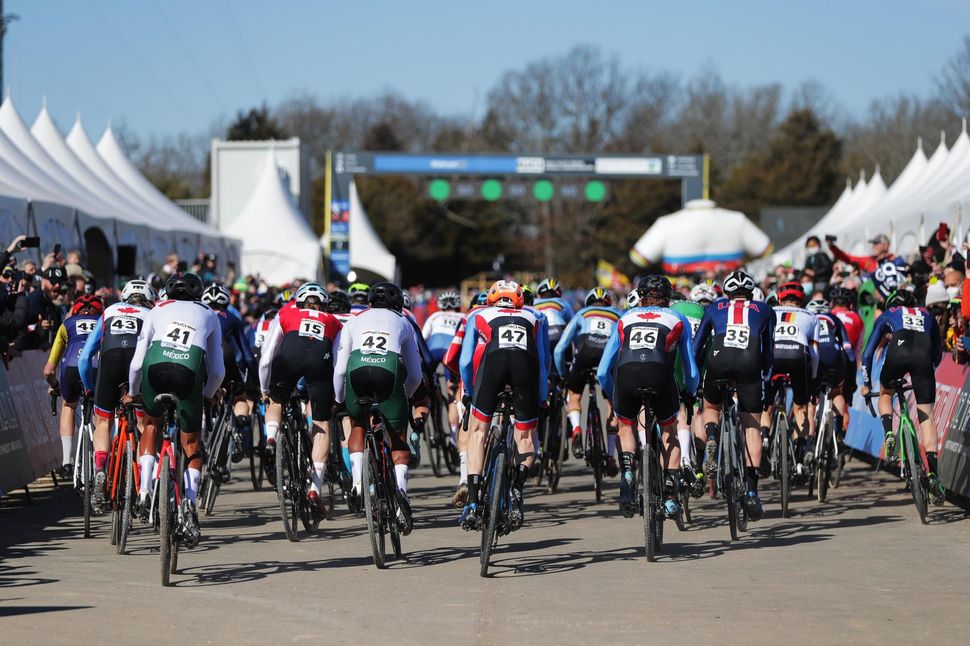 Image 14 of 16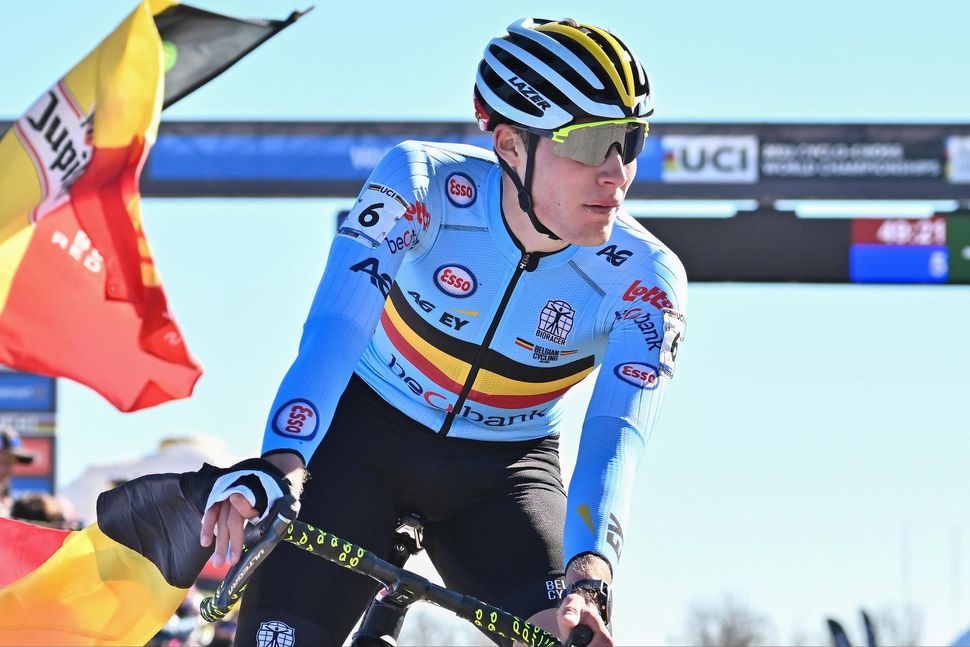 Image 15 of 16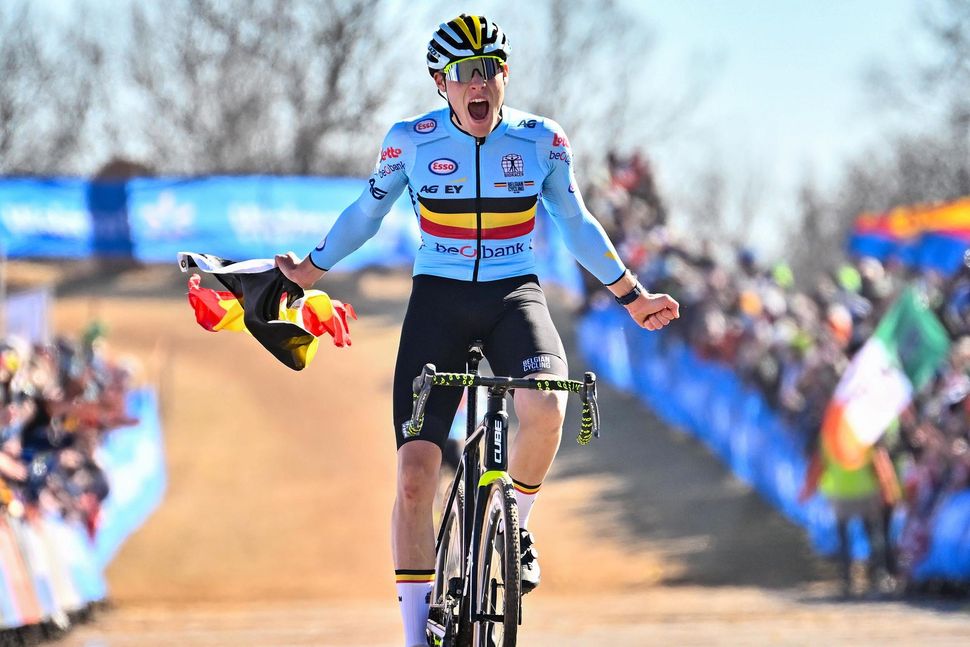 Image 16 of 16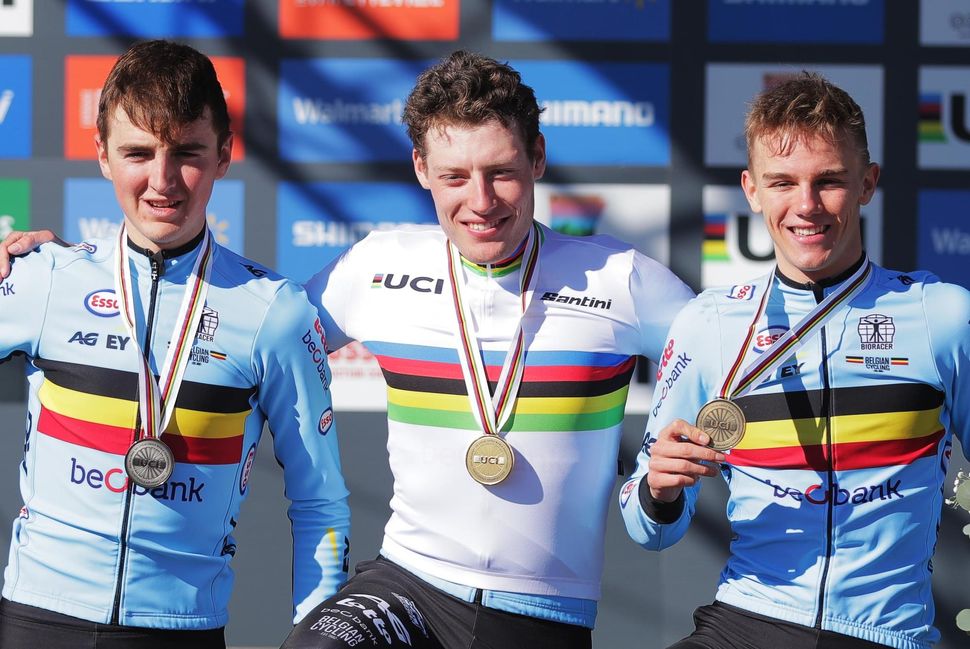 Belgium swept the podium in the men's U23 race on Saturday at the UCI Cyclo-Cross World Championships, Joran Wyseure crossing the line alone for the rainbow jersey. Emiel Verstrynge won the silver medal, finishing just 13 seconds behind as Thibau Nys fended off charges from Mees Hendrikx (Netherlands) and Cameron Mason (Great Britain) to secure the bronze.
The fast and flowing course kept the speeds high, as Wyseure increased his lead with each lap. Hendrikx took the lead, pacing the Belgian pair of Verstrynge and Nys, who kept a slight advantage over the Dutch duo of Ryan Kamp and Pim Ronhaar.
With two laps to go, Wyseure's solo lead had stabilized at 15 seconds, and Verstrynge took advantage of this to fend off the pursuers in the power sections for second place.
"I want to try the whole race at my own pace. That was enough for the win," Wyseure said in the mixed zone after the race. "It's really good that we have three Belgians on the podium. It's phenomenal, and I'm really happy.
From the front row in Belgian and Dutch colours, with a lone rider from Great Britain, the Belgian team placed two riders at the front of the first 180 degree corner, the whole field piling in at a blistering pace.
On the first climb of the 38-step staircase, the group began to line up, led by Verstrynge ahead of the trio of Dutch riders – Ronhaar, Hendrikx and Kamp. Behind were Gonzalo Inguanzo Macho from Spain and Cameron Mason (Great Britain).
On lap two, along the decisive long climb at the bottom of Centennial Park, Wyseure began to set the pace in the lead, with a long line of Belgian and Dutch riders behind the wheel. Wyseure attacked through the series of short, steep rolls to kick up some dust and take a seven-second advantage to start the third of seven rounds.
Wyseure continued with a brisk pace on his solo attack, leaving Hendrikx to lead Dutch pursuers Kamp and Ronhaar, who were joined by Verstrynge, Thibau Nys and Britain's Mason. Four laps from the finish, Wyseure was 14 seconds ahead of the small group. Belgium's Niels Vandeputte and Jente Michels still have a few seconds left in the chase.
The overnight frost had melted under the Arkansas sun, and any residual moisture in some corners was drying quickly. Wyseure had no trouble on his home runs and soloed across the line for the win, covering his face with his hands in disbelief.
Results

| pos. | Rider name (country) Team | Results |
| --- | --- | --- |
| 1 | Joran Wyseure (Belgium) | 0:49:21 |
| 2 | Emiel Verstrynge (Belgium) | 0:00:13 |
| 3 | Thibau Nys (Belgium) | 0:00:33 |
| 4 | Mees Hendrikx (Netherlands) | |
| 5 | Cameron Mason (UK) | |
| 6 | Ryan Kamp (Netherlands) | 0:00:38 |
| seven | Niels Vandeputte (Belgium) | 0:00:40 |
| 8 | Pim Ronhaar (Netherlands) | 0:01:15 |
| 9 | Gerben Kuypers (Belgium) | 0:01:32 |
| ten | Jente Michels (Belgium) | 0:01:37 |
| 11 | Antoine Huby (France) | 0:01:51 |
| 12 | Dario Lillo (Switzerland) | 0:01:55 |
| 13 | Samuele Leone (Italy) | 0:02:10 |
| 14 | Joseph Blackmore (UK) | 0:02:15 |
| 15 | Joris Delbove (France) | 0:02:33 |
| 16 | Gonzalo Inguanzo Macho (Spain) | 0:02:43 |
| 17 | Scott Funston (USA) | 0:02:44 |
| 18 | Davide Toneatti (Italy) | 0:02:45 |
| 19 | Loris Rouiller (Switzerland | 0:03:12 |
| 20 | Isaac Del Toro Romero (Mexico) | 0:03:14 |
| 21 | Andrew Strohmeyer (USA) | 0:03:21 |
| 22 | Matej Stransky (Czech Republic) | 0:03:33 |
| 23 | Daxton Mock (USA) | 0:03:46 |
| 24 | Miguel Rodriguez Novoa (Spain) | 0:03:57 |
| 25 | Matyas Fiala (Czech Republic) | 0:04:23 |
| 26 | Jan Sommer (Switzerland) | 0:04:32 |
| 27 | Lars Sommer (Switzerland) | |
| 28 | Jules Van Kempen (USA) | 0:04:33 |
| 29 | Sam Noel (USA) | 0:04:39 |
| 30 | Filip Maard (Sweden) | 0:04:58 |
| 31 | Theo Thomas (France) | |
| 32 | Gustav Dahl (Denmark) | 0:05:07 |
| 33 | Pascal Toemke (Germany) | 0:05:14 |
| 34 | Hugo Brisebois (Canada) | 0:05:31 |
| 35 | Matt Leliveld (Canada) | 0:05:35 |
| 36 | Tommy Servetas (USA) | 0:05:41 |
| 37 | Carlos Alfonso Garcia Trejo (Mexico) | 0:05:50 |
| 38 | Noah Ramsay (Canada) | 0:06:13 |
| 39 | Owen Clark (Canada) | 0:06:58 |
| 40 | Sean Nolan (Republic of Ireland) | 0:07:24 |
| 41 | Dean Harvey (Republic of Ireland) | |
Register now for unlimited access
Enjoy your first month for only £1 / $1 / €1
*Read 5 free articles per month without subscription