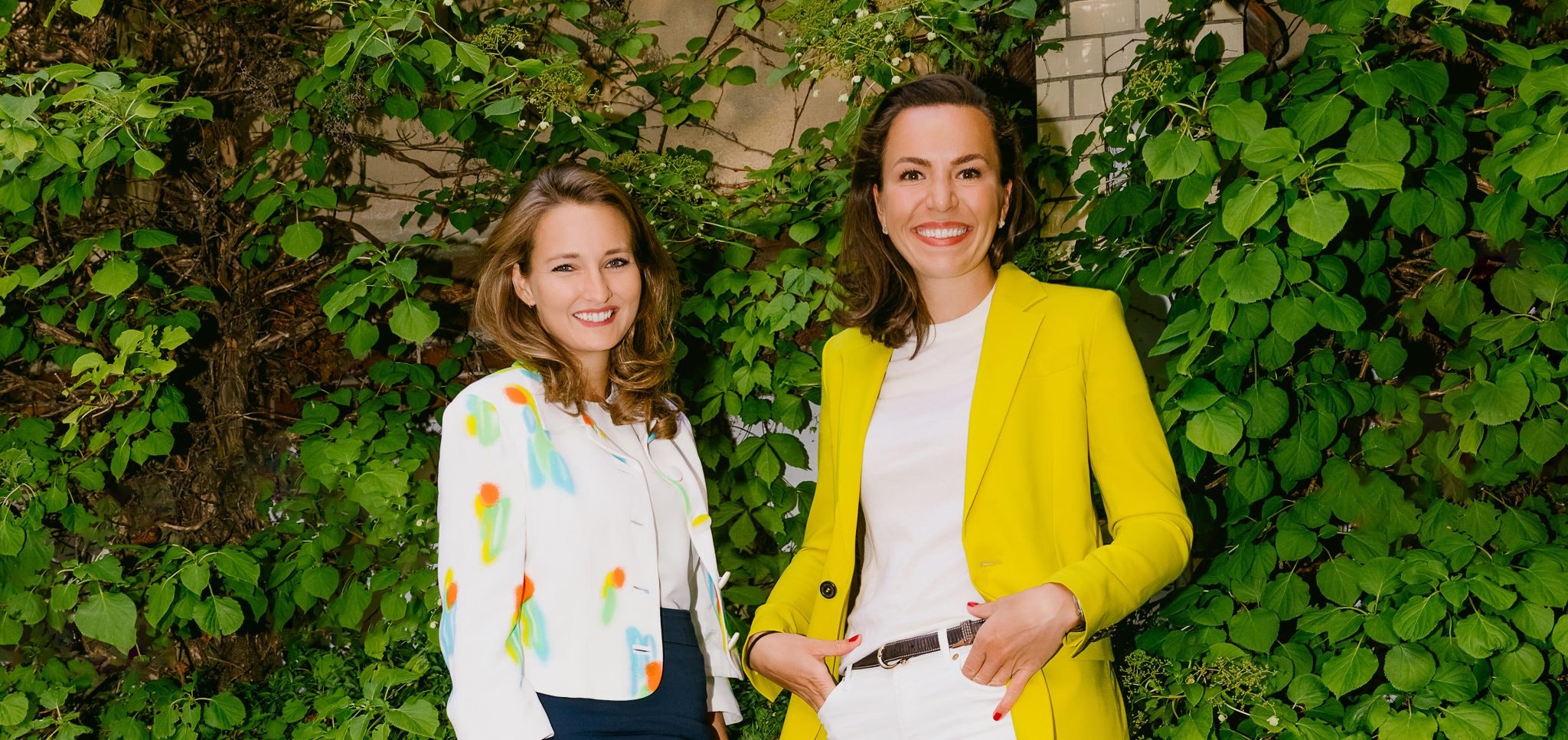 Topi raises $45 million to help retailers lease equipment to businesses
Berlin-based startup topi has raised $45 million in equity and debt funding for its hardware subscription platform in a funding round co-led by Index Ventures and Creandum. The company helps companies rent equipment such as smartphones, desktop monitors and coffee machines from retailers and manufacturers.
What is Topi doing?
Topi is building a payment infrastructure to allow merchants to offer hardware subscription models to businesses. The platform automatically verifies eligible buyers in real time, allowing them to rent equipment or buy a subscription and pay online without any paperwork.

Being "asset-light" has several advantages for companies that might choose to lease; they can respond more quickly to a changing market and therefore reduce risk, and can "achieve scale without having to invest capital and generate cash benefits," says topi co-founder Charlotte Pallua.

Topi declined to specify how many clients he has. But it says it has a "full partner pipeline" and has already partnered with major German electronics retailer GRAVIS.

Pallua and her other co-founder, Estelle Merle, see topi as part of the solution to the

50 million metric tons

of electronic waste (i.e. 7kg per person) that ends up in landfill each year. The company has partnered with trade-in dealers who specialize in refurbishing devices and reselling them in the aftermarket. The idea is that all used devices rented on topi will be refurbished and resold or "properly" recycled.
Who invests in Topi?
Index Ventures co-led the round with Creandum and participation from TriplePoint Capital.

The funding follows topi's $4.5 million fundraising in December 2021, which was also co-led by Creandum and Index Ventures, with participation from TriplePoint Capital.

Angel investors including HelloFresh co-founder Dominik Richter and N26 co-founder Max Tayenthal also participated in the topi round.
What does the hardware-as-a-service market look like?
Renting rather than buying is a growing trend among consumers, as evidenced by the number of companies – like Grover, a Berlin-based unicorn that rents electronics to individuals and businesses and has raised $330 million in April – popping up to respond to this societal change.
There's also Everphone, a smartphone as a service provider, Klarx, which rents machines online, and Lendis, a flexible workspace aggregator.
Pallua says most hardware-as-a-service competitors operate in only one industry and often compete head-to-head with traditional retailers and manufacturers. Topi therefore tries to provide the necessary infrastructure for rental, rather than holding inventory and renting the equipment itself.
What will the funding be used for?
Merle says Topi will continue to invest in its "incredible team" and hire top talent.

As its business operations begin to kick off, topi will use the money to "deepen" its partnerships and forge new ones.

It will also use the funding to expand into different asset classes and markets.
The taking of sieved
Consumers are already well aware of the concept of the subscription model – with many subscribers to Netflix, Spotify, bike rental platforms like Swapfiets or meal kit providers like Gusto or HelloFresh – and companies have already adopted software-as-a-service models instead of on-site models. It would make sense for the subscription trend to continue in hardware.
There are clear advantages for companies to rent rather than buy: with fewer assets, they can reduce costs and be more operationally efficient. But will customers accept the idea of ​​renting refurbished products rather than buying new products?
Miriam Partington is Sifted's DACH correspondent. It also covers the future of work, co-authors Sifted Startup Life Newsletter and tweets from @mparts_