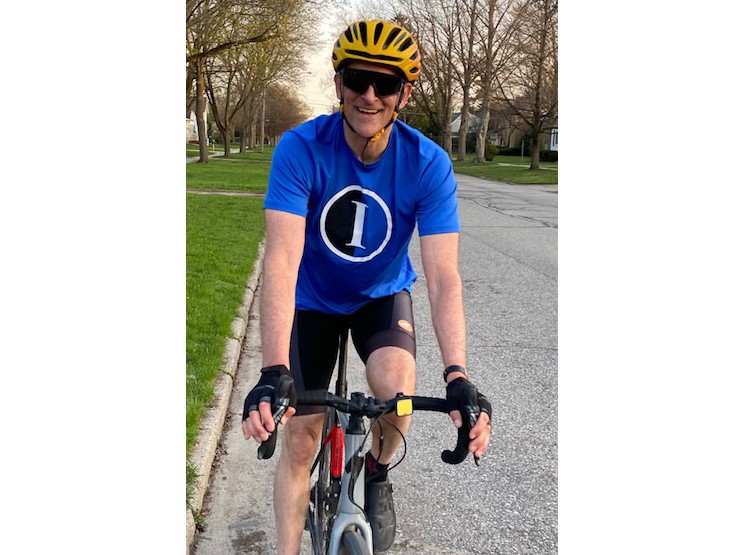 Steve Scott of Ieuter Insurance cycles through Michigan
Steve Scott of Ieuter Insurance Group plans to pedal hard as he joins the Wish-A-Mile Bicycle Tour, a 300-mile cycling circuit from Traverse City to Marshall.
The 35th annual Wish-A-Mile Bike Ride, which runs July 28-31, is the largest fundraising event for the Michigan chapter, started in 1987 with four friends who challenged themselves to ride 300 miles from Canton to Mackinac. Affectionately known as WAM, this event has continued to grow from those humble beginnings into an incredible, heartwarming journey of dedicated riders and volunteers who are granting transformational wishes for Michigan children struggling with life-threatening illnesses.