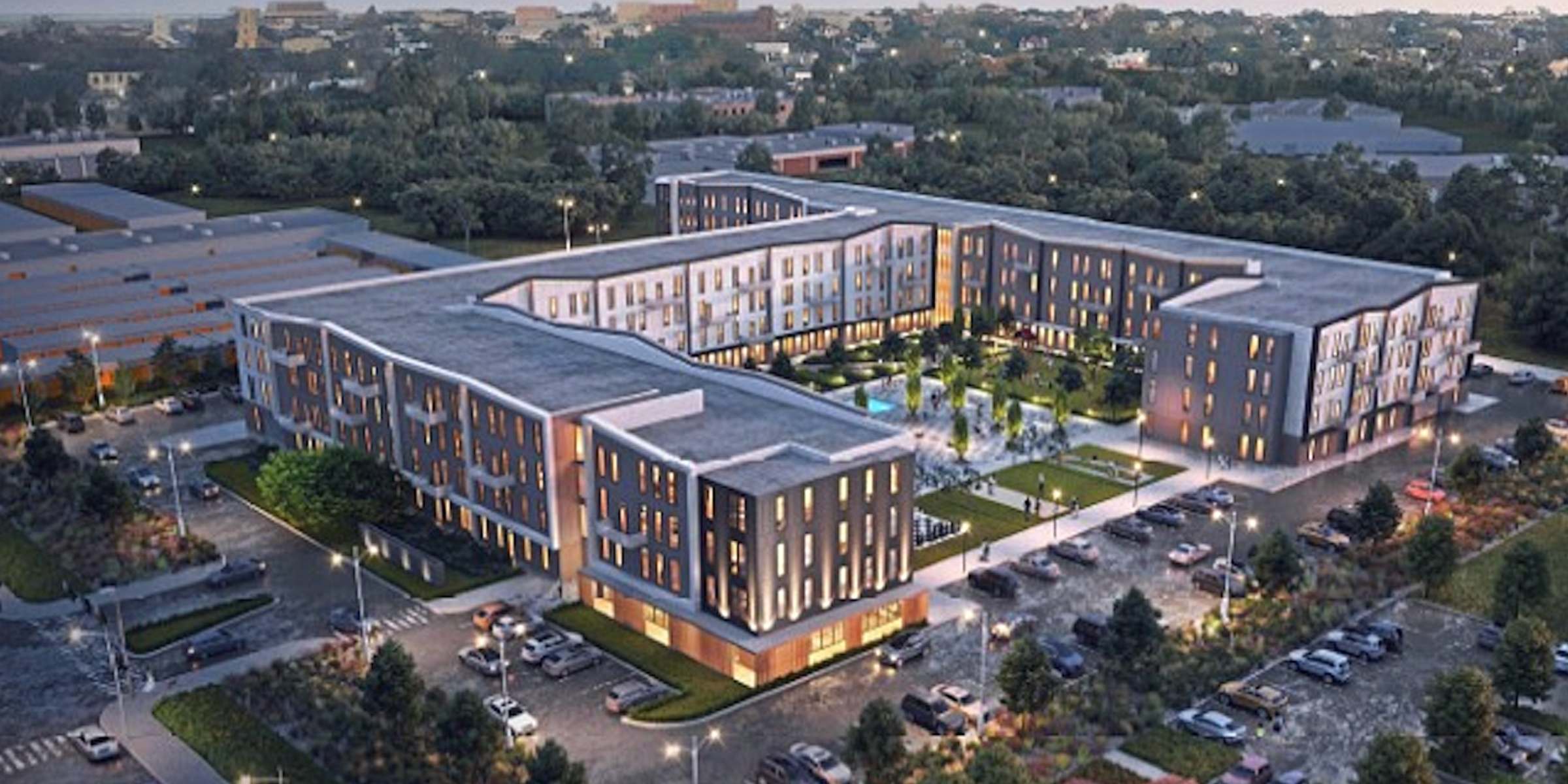 Start of construction of The Ellie apartments
Construction has begun on another large apartment complex in Eden Prairie: The Ellie, a four-story development near County Road 4, north of Smith Coffee & Cafe.
With 239 studio, one-bedroom and two-bedroom apartments, the United Properties project is one of Eden Prairie's largest multi-family residential developments in recent years. It is surpassed only by the seven-story, 246-unit Paravel project that Timberland Partners is building along Prairie Center Drive, west of Flying Cloud Drive, and rivaled by the 225-unit Elevate at SouthWest Station apartment complex. units built in 2019.
Twenty-five percent of The Ellie's apartments will have rents within affordable housing guidelines.
"The purchase of the land was complex; it included the acquisition of seven off-market homes, as well as rezoning, relocation of major utilities, right-of-way modifications and a tax increment financing (TIF) agreement," Scott Peterson, Vice President of hospitality and office development at United Properties, said in a Sept. 21 press release. "We are coming to today's groundbreaking thanks to close coordination with City Council, City and County staff and the Metropolitan Council's Housing and Redevelopment Authority."
Named after Elizabeth Fries Ellet, a writer who visited the area in the mid-1800s and named Eden Prairie, The Ellie will feature an outdoor courtyard, as well as common indoor spaces such as a fitness center in shape, a community lounge and a fireplace, bike rooms, storage spaces for rent, underground and surface parking lots.
The central courtyard will include an outdoor swimming pool, a children's play area, a culinary garden for growing food, an outdoor kitchen and fire pit, as well as a lawn for games.
"The Ellie is a great example of an infill development opportunity that benefits the entire community," said Carrie Eggleston, Senior Director of Development, United Properties. "We have worked closely with the City of Eden Prairie to free up the existing road (Lincoln Lane) and replace seven homes with 239 new build units, all close to area amenities.
"We are proud that we were able to preserve four of the original homes and physically move them to new locations in Minnesota," she added.
The Ellie was designed by DLR Group and is being built by Eagle Building Company. Construction on The Ellie is expected to be complete by spring 2024.
Subscribe to EPLN for FREE!