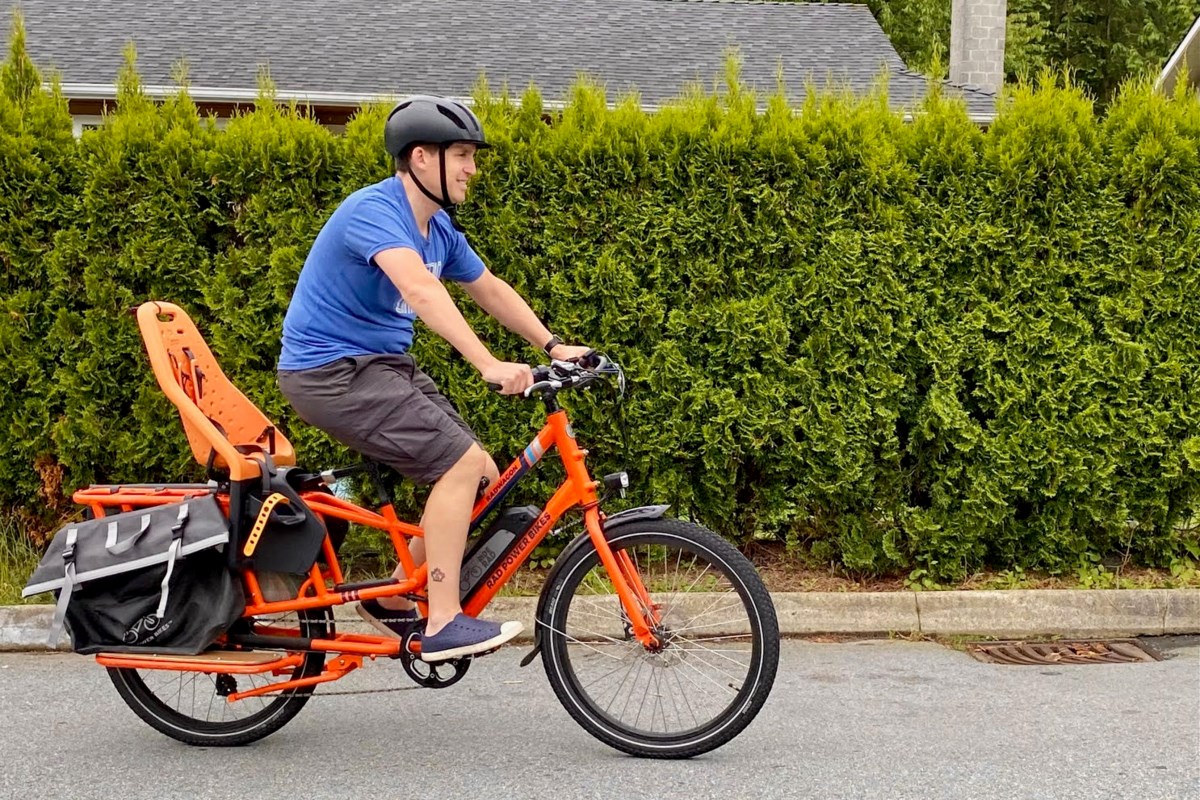 North Van District moves forward with e-bike incentive for low-income residents
E-bikes, electric tricycles and front-wheel drive wheelchair accessories will all fall under the incentive program which will see buyers receive up to $1,600.
North Vancouver residents who want to buy, but have so far been unable to afford, an e-bike or mobility aid could soon get help, with the district voting on Monday night (April 25) to move forward with an incentive plan for low-income residents. .
The move comes as council directed staff late last year to review the feasibility of such a program, similar to incentive programs that have been implemented in other B.C. municipalities. , such as the District of Saanich and the City of Nelson.
The program, which is expected to begin in the first quarter of 2023, will target middle to low income people in the district, who will then be eligible for an incentive between $400 and $1,600, determined by household size. The total cost of the program is budgeted at $135,000, including administration costs, enabling 100 households to access the program.
By district, and determined by Statistics Canada, a low-income person in the district starts with a one-person household earning an income of $22,060 (after tax) or less, and a family of four with a household income of $41,710 (after tax) or less.
Electric bicycles, electric tricycles and front-wheel drive electric wheelchair accessories will all be part of the mobility aids available for the program, but conversion kits and used equipment will not be eligible for the incentive.
By supporting the motion, the con. Jordan Back said he really liked the incentive program's focus on low-income residents.
"I think that's where we can really make an impact and be able to provide mobility options that some residents don't have the financial capacity to afford," he said. "I [also] thus, we include other adaptive mobility devices, such as power wheelchair accessories. »
Staff noted that those who participate in the incentive will be asked to register their travel data, so that staff and the board can assess the effectiveness of the program.
"That's really a big part of all of this is seeing how we can change the way people get around and use something like an e-bike or one of these adaptive mobility devices," said Back. "E-bikes, as I've always said, are really game changers when it comes to moving people, and in different ways, and I think it has the potential to support residents, support businesses … [to] change the way they move.
Com. Mathew Bond reiterated the possible impact such an incentive could have on low-income people.
"Transportation costs, especially the costs of owning and operating a vehicle, insurance and fuel, represent a very important part of the income of the people of our community and the region more than ever before," said he declared.
However, the two con. Betty Forbes and Mayor Mike Little voted against the incentive, both believing that the provincial and federal governments should pay for an incentive program like this.
"Giving a one-time benefit to 100 people in our community, compared to what would be around 30,000 to 50,000 bus rides if we were to do it with a fair savings card, or other ways to help people to adopting an alternative mode of transportation, I think that can be a much more efficient or safer program…rather than supporting what is still essentially a luxury item in our community," Little said.
Little also noted that per the staff recommendation, there is no way to determine whether anyone will be using the equipment for commuting or for recreation, which would have a direct impact on the number of cars removed from the road.
The incentive program will come back to the board at a later date for the board to finalize.