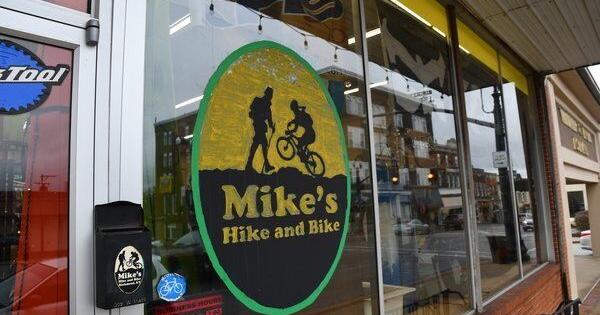 Mike's Hike and Bike takes volunteers to Dawson Springs |
Dawson Springs is one of the communities that was affected by last weekend's historically destructive tornado in western Kentucky.
Like many other affected areas, Dawson Springs has seen a massive influx of donated supplies. However, they are missing a very important factor in the reconstruction process – the volunteers.
That's why Michael Hale, owner of Mike's Hike and Bike, is mobilizing volunteers to travel to Dawson Springs to help clean up debris and administer other forms of aid.
On Friday afternoon, Hale posted a social media post to enlist as many as he could.
"We are going to help the people of Dawson Springs, KY after the tornado devastates the city," he wrote. "They got food and water, clothes, toys, bedding and furniture, and all kinds of other things. Apparently what they need now is muscle. They got muscle. need people to help move rubble from yards and the like to the side of the road where it can be picked up by trucks and transported. "
As a bus driver for the Madison County School District, Hale was able to secure a loaner bus for the day from the County School Board. He said he was inspired to pull together after visiting a family after the storm.
"I drive a school bus for schools in Madison County – because you have to do something for health insurance – and I have a sister who lives in Dawson Springs. Her house is fine, but she has two nieces whose the houses were written off. So I went over there last Sunday to get them a motorhome and some generators to help them get through, "Hale said." I saw the horrible destruction and debris everywhere. Speaking to my sister and nieces, they said there was enough 'stuff' given. "
The Madison County School District will loan Hale a bus and fuel for a trip on Monday to transport people to and from Dawson Springs to help with the cleanup. Fifty volunteers will be able to participate and will have to bring lunch, something to drink throughout the day and a good pair of work gloves. Hammers, levers, and chainsaws are also recommended for travel, provided they can be used safely. So far, around ten people have signed up to volunteer.
They will depart for Dawson Springs from the Richmond Bus Garage (located at 230 North Keeneland Drive) on Monday, December 20 at 6 a.m., with a likely return at 9 p.m. that evening. To reserve a seat on the bus to Dawson Springs, contact Mike's Hike and Bike at 859-626-9626 or message the store on Facebook.