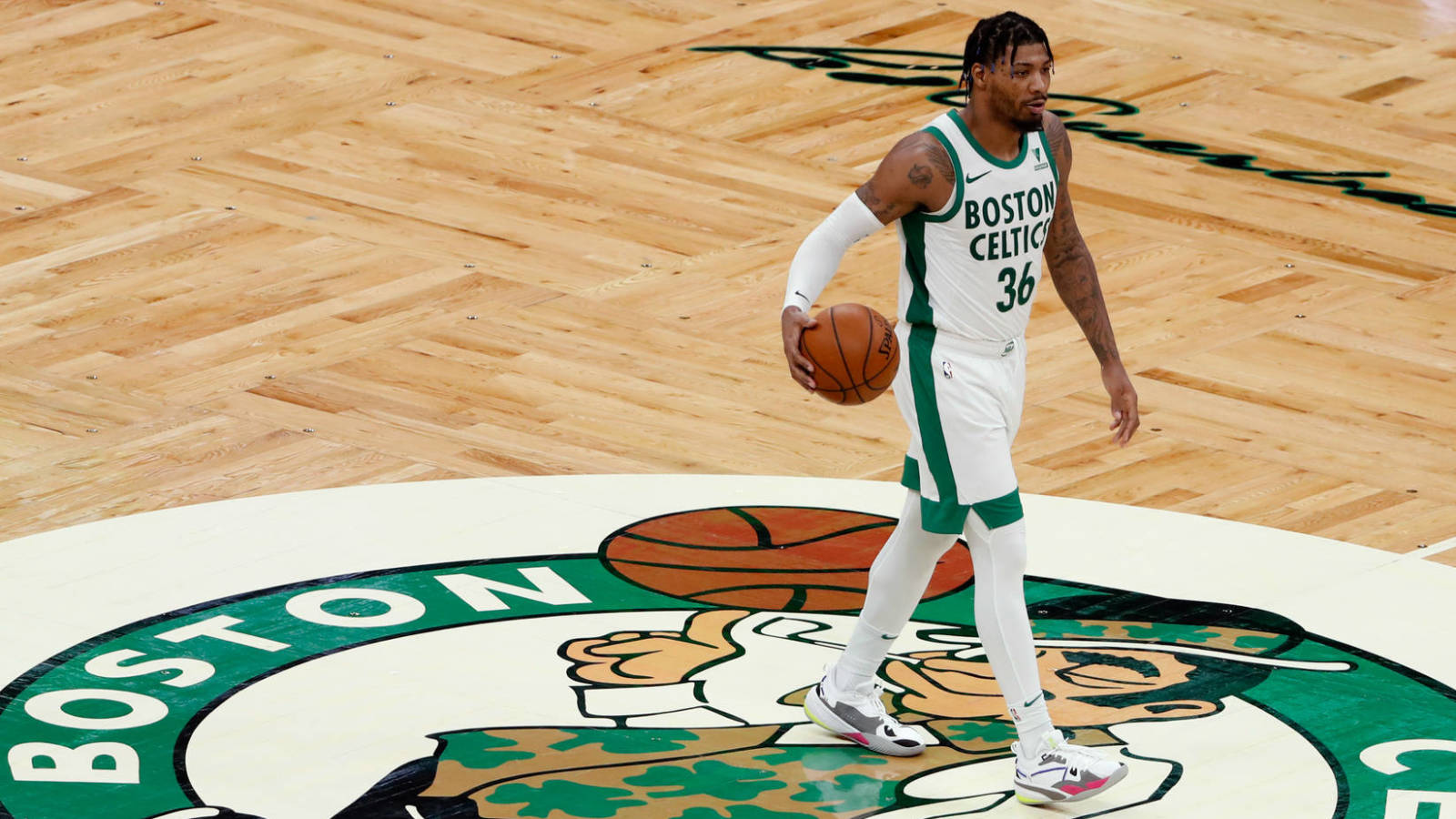 Marcus Smart: I heard racist comments from Boston fans
Brooklyn Nets goalie and former Boston Celtics star Kyrie Irving made headlines Tuesday when he discussed hearing alleged racist comments at TD Garden in the past.
Irving returns to the Garden for the third game of the playoff series between the clubs on Friday, and it is the first time he has played there in front of fans since leaving Boston for Brooklyn in the summer of 2019. The goaltender Celtics, Marcus Smart, told reporters Thursday. he also heard racist comments in Boston, according to ESPN's Tim Bontemps:
"Yeah, I've heard a few. It's kinda sad and sickening. Even though it's an opposing team we've had guys on your home team that you say these racial slurs and you expect that we come out here and play for you. It's tough. Like I said, we just want everyone to be respectful, on and off the pitch. We want the same respect that we give the fans and the crowd to come here and put on a good show and not interfere with them in that way. We expect the same in return from us. "
Irving is said to have alienated his teammates in his final days in Boston, and the Nets head Friday night with a 2-0 lead in the series. He may be Enemy No.1 in front of an angry pro-Celtics mob, but the hope is that the boos and chants he and his teammates hear will only tie in with action on the pitch.