LV = Insurance Pride of Cricket Awards winners announced
The awards, hosted by The Cricketer, are designed to showcase the best in amateur cricket, with six categories open for nominations earlier this year.
Stories of incredible commitment to grassroots football were featured at the LV = Insurance Pride of Cricket Awards, the winners of which were announced today.
The awards, hosted by The Cricketer and supported by LV = Insurance, are designed to showcase the best in amateur cricket, with six categories open for nominations earlier this year.
These nominations were reduced to shortlists and open to the cricket public to vote for the people they felt most deserved to be recognized.
And at the end of the process came six moving and inspiring stories.
The winners are as follows (read their profiles and watch their video stories by clicking on the links):
The Pride of Cricket award – for those who have had a huge impact on the game in their lifetime – was won by Steve Fletcher of Whitley Hall CC in Yorkshire.
Steve has made the development and operation of his cricket club his life's work, having spent decades in a variety of roles from President to Women's Team Coach to Bar Manager.
A coveted member of the Whitley Hall community, Steve received the second highest number of votes of any nominee for the Pride of Cricket Awards.
His teammate Joe Webster said: "We would need eight to replace him.
"Steve is Whitley Hall CC. He is the club, who we are, how we operate, and he is there for everything and everyone.
"He's coached juniors, he's led the senior team, he's single-handedly running the bar and has been doing it for as long as I can remember.
"It's a natural passion, we don't teach it. It's a natural love of the game.
Steve was involved in the development of cricket for hundreds of children in his area, including a certain English captain.
"For as long as I can remember you have been the heart of South Yorkshire cricket," said Joe Root in a congratulatory video message.
"I am extremely grateful for all you do for cricket in our area. I know how much you guys appreciate you.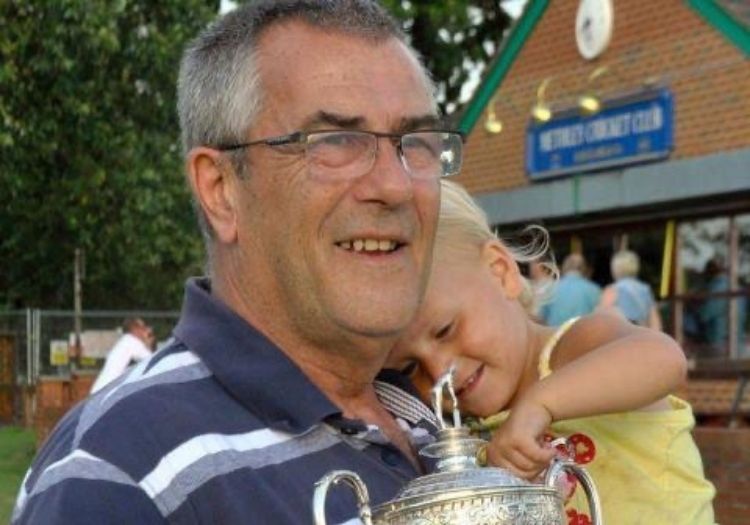 Steve Fletcher of Whitley Hall CC
The LV = Insurance Club Hero award was won by Jim Burroughs, formerly of Billingshurst CC in West Sussex.
Jim was instrumental in moving the club to new facilities, served as president for a long time and only gave up groundwork this year as he battled cancer.
He died on August 12, after the nomination for the Pride of Cricket Awards was made, and his family requested that his name remain in the public vote, which he won by a considerable margin.
"He had a real passion for people and he wanted people to have the best possible life in a cricket club," said Billingshurst president Jon Alexander.
"Holder, coach, committee member, city councilor… there are many roles he has fulfilled.
"He had a determination and a stubbornness that got him what he wanted."
Such was Jim's position in the eyes and hearts of the Billingshurst community, the club renamed its course in his honor: the Jim Burroughs Oval.
"It will be a lasting memory for everyone who visits: whether they are cricketers, dog walkers, athletes or footballers. I think it's quite poignant for the future and for every member of Billingshurt past and present.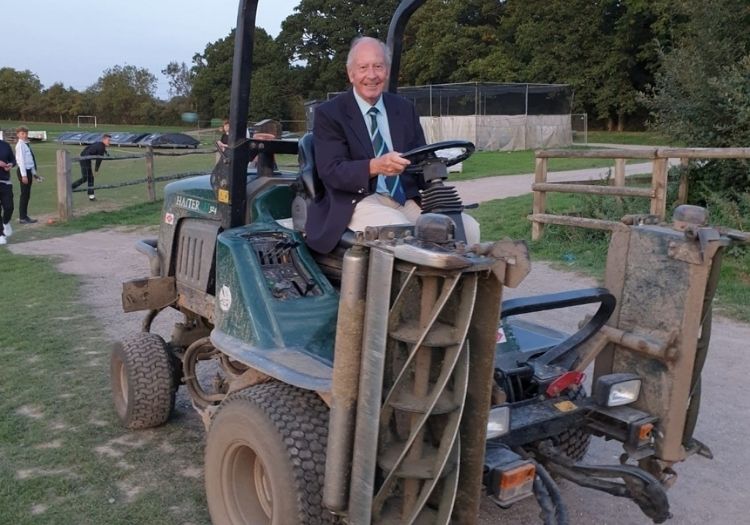 Jim burroughs
The LV = Insurance Media Hero Award went to Simon Trott of Overton CC in Hampshire.
Simon revolutionized Overton's digital platforms, introducing live streaming, game highlights and podcasts, and promoting the club in a consistent and engaging way on social media.
His work has helped the club attract three times more participants for junior initiatives than they previously handled, as well as a plethora of senior team entries, allowing Overton to continue fielding three adult teams.
"I don't think there are that many clubs, especially around us in Hampshire, that have someone like Simon.
"He's not thinking about how what he's doing can benefit him, but how it can benefit the future – his children – and the sport of cricket."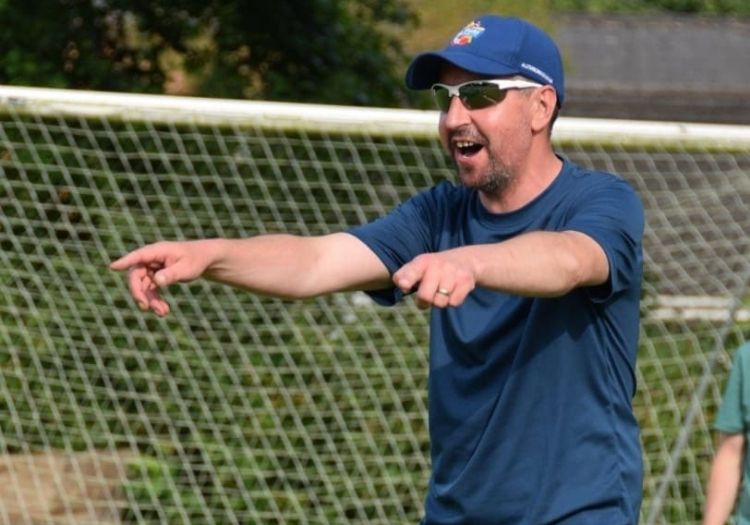 Simon Trott of Overton CC
Joe Lunn's incredible efforts to raise money for charity after being diagnosed with a terminal illness resulted in him voting as an LV = Insurance Fundraising Hero posthumously. It received the most votes of all nominees for this year's awards.
The Sutton CC wicket keeper-beater died in March, after being told by medics he was unlikely to live beyond the end of 2019 after being diagnosed with a rare cancer.
Joe raised over £ 16,000 on a solo bike ride on a static bike in his back garden in August 2020, while more than £ 35,000 has since been raised on his behalf. Five of his Sutton teammates are set to face the London Marathon for his chosen charity, Rays Of Sunshine in October.
Sam Schofield, Joe's teammate at Sutton, said: "It was basically Joe saying, 'what's going to be really tough, and how do I do it?
"He's never backed down from anything and has always been the one you want on your side. He was always ready for a bit of a fight and that is certainly how he came to terms with his illness. "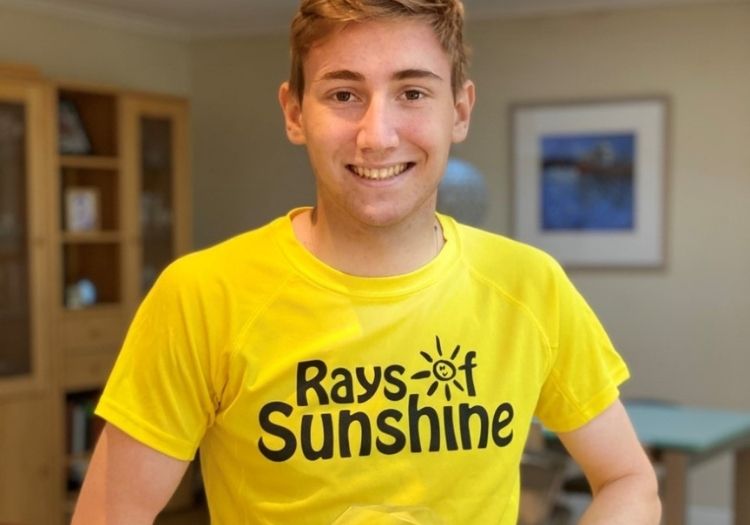 Joe lunn
The LV = Insurance Community Hero Award went to Simon Jackson for his work at Whitgift School and with the ACE program.
Jackson, the Whitgift Academy Head Coach, came up with the idea to use the Whitgift facilities for ACE work and continues to involve young people of all ages and backgrounds with the sport.
"It brings us the outdoors," said Hina Ghumra of the Whitgift School. "We are a very diverse community and he has taken what we can offer and married it with what he does on the outside."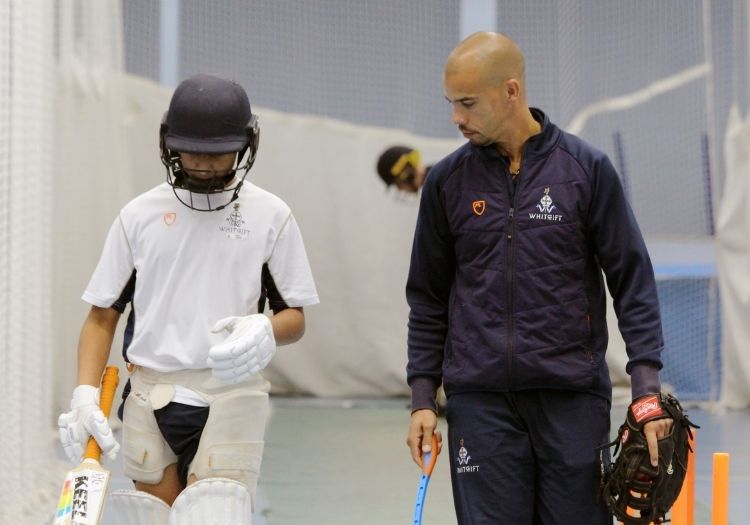 Simon Jackson of Whitgift School and the ACE Program
Henry Dummott, 11, was named LV = Insurance Young Hero for his work raising over £ 2,000 for Corsham CC in Wiltshire.
Henry came up with the idea for a sponsored bowlathon after learning selflessness and charity in school, and did all the promotional work himself before bowling unchanged for 100 minutes over three consecutive days.
"What's really important is that we told him how proud we are, but that really validates it," said his aunt, Belle Mayo.
LV = Insurance is the new title sponsor of the Pride of Cricket Awards. For more information visit LV.com/gi/cricket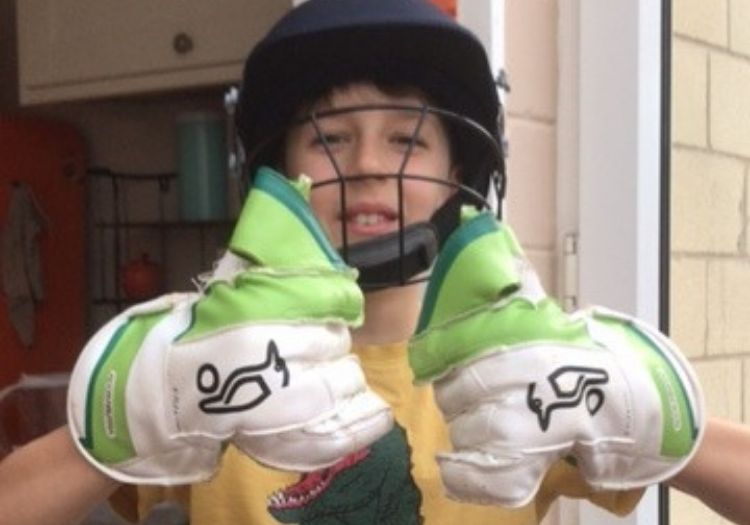 Henri dummott
Please make sure all fields are filled out before submitting your comment!