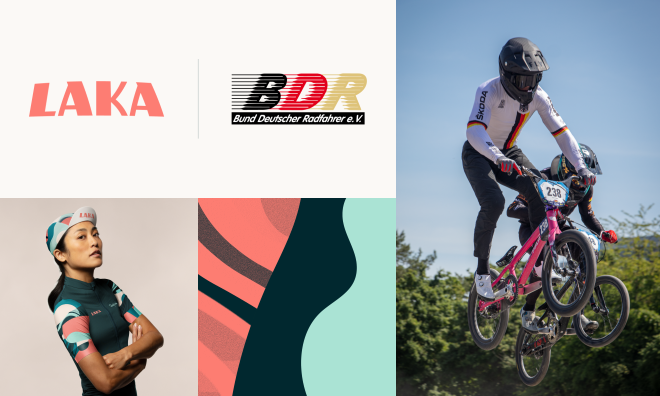 Laka insurance partners with the German Cycling Federation
Laka and the German Cycling Federation (the Bund Deutscher Radfahrer eV) have announced a new partnership. With immediate effect, Laka will support all members, regional associations and clubs of the German Cycling Federation as an official insurance partner.
The announcement follows the recent entry into the German market and sees Laka gain another important partner in the German market. Members of the German Cycling Federation benefit from the direct support of the award-winning bicycle insurer.
The German Cycling Federation will promote Laka on all its communication channels. In return, Laka will become even more involved in German cycling and participate in joint initiatives for all types of cyclists. In addition, Laka will provide information on bicycle safety with new content formats and will continue to promote the use of bicycles in Germany for sport, leisure and micromobility.
Tobias Taupitz, Founder and CEO of Laka, comments on this new partnership: "We are very happy to have found such an important partner in the German Cycling Federation for our future expansion in Germany and Europe. Together we will promote among the members of the German Cycling Federation, cycling sports and everyday cycling in Germany.
Rudolf Scharping, Chairman of the Bund Deutscher Radfahrer, says: "We are convinced that together with Laka, the European leader in bicycle insurance, we can add an ideal partner to the Bund Deutscher Radfahrer. We thus offer our members a unique group insurance model and secure an innovative partner for the promotion of German cycling sports.
Laka is unique in that the innovative group insurance model bases monthly insurance costs on the actual costs of claims submitted the previous month. Thus, insured customers could benefit from lower prices due to a reduction in claims, while all members of the group are protected against higher costs by a monthly price cap. This innovative approach to insurance is made possible by Laka's unique, technology-based and daily updated pricing and risk model. Importantly, insured customers receive full transparency on where their money is going each month.