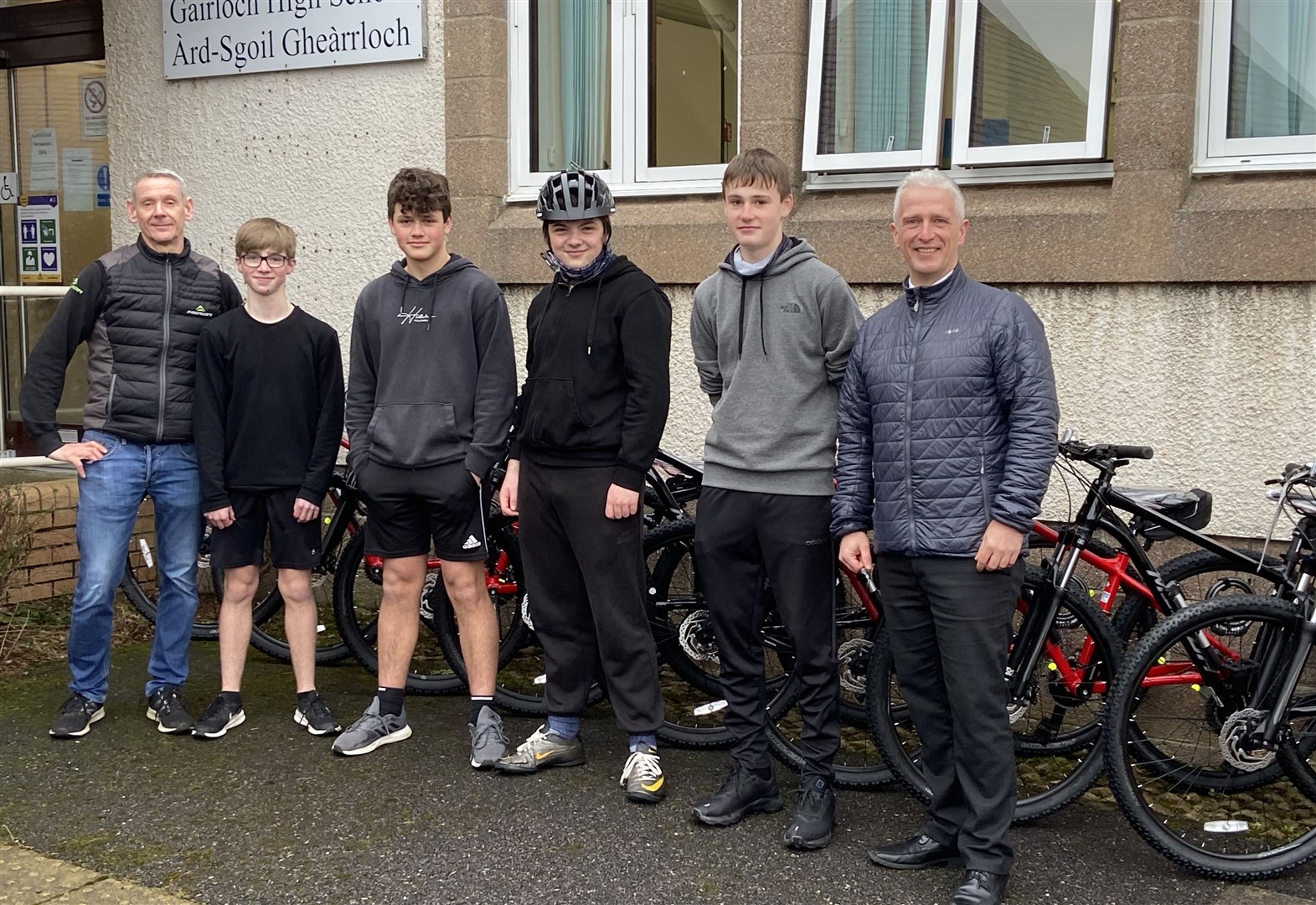 Gairloch High School students prepare to promote the benefits of cycling
Pupils at Gairloch High School are ready to 'get on their bikes' after receiving funding from Cycling Scotland to promote a range of activities.
The successful application was good news for Gairloch High School principal Wim Chalmet, who confirmed that the funding will expand access to training beyond the S1 program, with their fleet of bikes being made available to clubs. extracurriculars.
The funding is also expected to support the training of community adult volunteers to build interest and capacity for a sustainable community cycling club model.
The funding will also provide support for older students participating in the Duke of Edinburgh Mountain Bike Expedition group.
Mr. Chalmet said: "We are delighted with the 'Get on your Bike' project. The project aims to actively encourage young people to cycle. Funding from Cycling Scotland has enabled us to purchase bikes and equipment which will be used to improve social inclusion, mental wellbeing through being physically active and have a sustainable model to promote cycling in the wider community .
The free access to bicycles for secondary schools pilot project, launched by Cycling Scotland in August 2021, aims to allow schools to test a variety of ownership and loan models to ensure the best model works for the school and the youngster who needs a bike.
Under the pilot project, bikes can be transferred to youth ownership or provided as long-term bike loans, whichever best meets respective inclusion and accessibility needs.
Individual advice and support will be available and provided to schools.
History for us? Email [email protected]
---
Do you want to react to this article ? If yes, click here to submit your thoughts and they may be published in print.
---