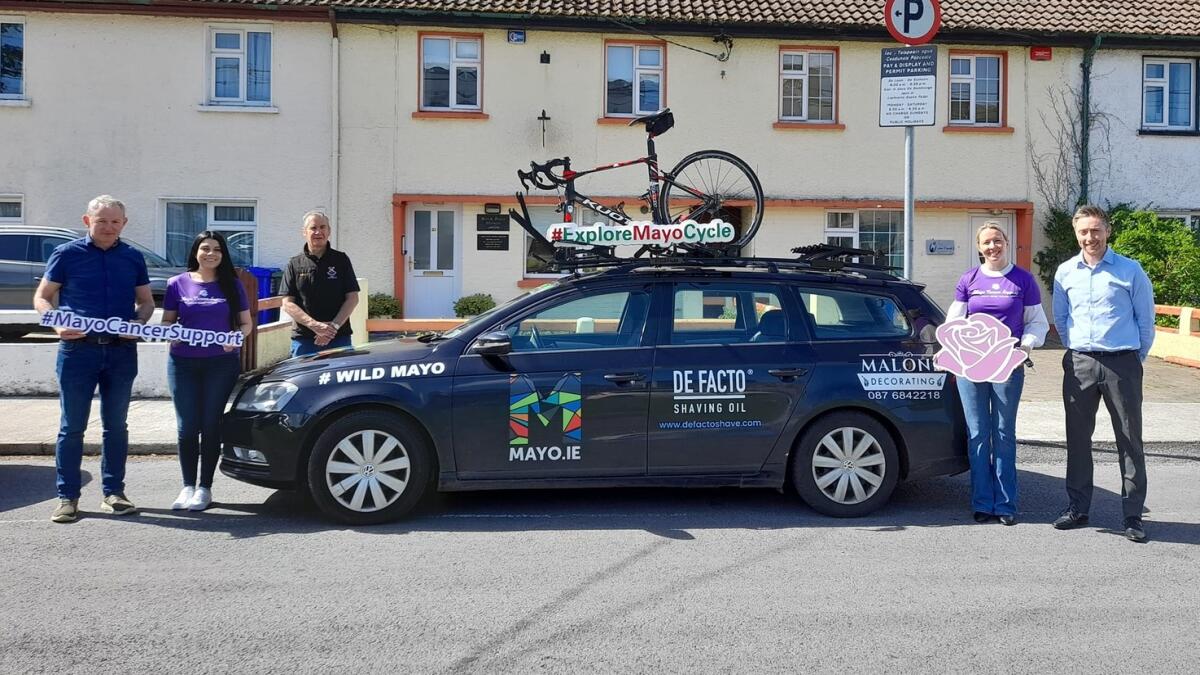 Explore Mayo Cycle hits the road August 20
Castlebar Cycling Club have announced that their hugely popular Explore Mayo Cycle Sportive will take place this Saturday (August 20) after being postponed due to bad weather last June.
The cycle has been an integral part of Mayo's active cycling scene for eight years and this year's entrants will not be disappointed, with new routes and adventures to experience as well as the event's renowned good atmosphere and fun.
Castlebar Cycling Club has named local charity Mayo Cancer Support Association as a beneficiary of this year's Explore Mayo cycle.
For over two decades, Mayo Cancer Support has helped people affected by cancer in County Mayo, facilitating their journey through a range of free therapies, supports and services.
More than 2,000 people visit Mayo Cancer Support centers each year, and that number continues to grow.
Director Trisha Greavy said: "We are absolutely delighted to be the nominated charity for this year's Explore Mayo Cycle Sportive. Events like this are essential to ensure the continued provision of local cancer support services at our main center – Rock Rose House, Castlebar – and our outreach centers in Ballina and Achill. We are very grateful to Castlebar Cycling Club members and the general public for their continued support of our organization.
Adrian Ormsby said Castlebar Cycling Club is delighted to support Mayo Cancer Support as part of its annual Explore Mayo Cycling Sportive event.
"Mayo Cancer Support plays such an important role locally at a time when people's lives have reached a very difficult time. As one of Mayo's largest cycling clubs, many of our own club and family members have benefited from the help of Mayo Cancer Support and we are delighted and honored to be able to give back a little support for such a wonderful organization. "
The Explore Mayo 2022 cycle offers participants a choice of two routes – 107km or 50km – to suit all fitness levels. Both start at An Sportlann, MacHale Park, Castlebar and pass through some of the county's most breathtaking scenery, with food stops along the way.
Full route details and registration can be found online at https://eventmaster.ie/event/mw9kIyVFM8 or on the Castlebar Cycling Club website, www.castlebarcyclingclub.ie.
So invite your cycling buddies, family members and friends, register now and make it a day to remember for a fantastic cause.