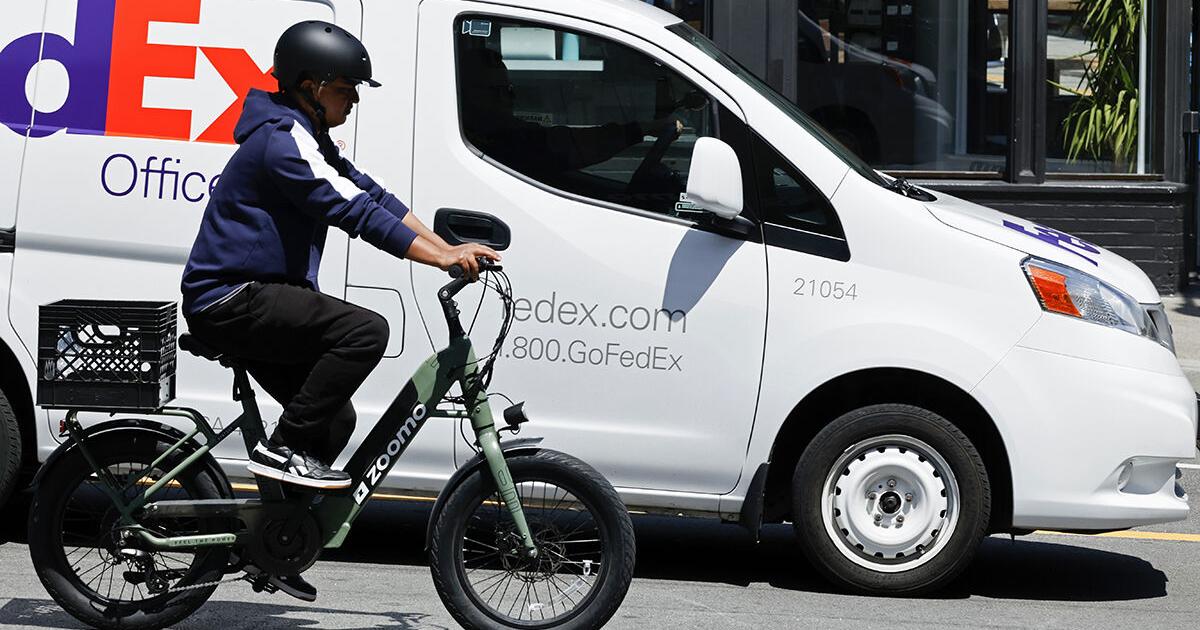 City will offer free electric bikes to delivery people | New
Nearly three dozen San Francisco delivery drivers will soon be relieved at the pumps.
Instead of getting gas discounts, these 35 workers will get a free e-bike through a pilot program run by the San Francisco Department of the Environment.
The idea is to reduce the carbon footprint of the booming food delivery business without financially burdening the low-paid workers doing the delivery. As an added benefit, getting these workers out of their cars and onto their bikes should also help reduce traffic and improve street safety.
The program, which will run in two groups from September, is under development, said Lowell Chu, program manager for the Ministry of Environment, but basic parameters have been set.
App-based delivery drivers working for companies like Doordash, Instacart and Uber Eats will be selected for the program based on criteria to be determined, with a focus on social equity. Riders will receive bicycles, helmets, locks, panniers, raincoats, and other accessory gear for free and indefinitely. The program, administered by the non-profit organization GRID Alternatives, will also include free insurance as well as safety training from the San Francisco Bicycle Coalition.
In total, the program will cost $559,000, which will be covered by a grant from the California Energy Commission.
Ministry of Environment staff will collect anonymous vehicle data from program participants and a control group of car delivery drivers, reviewing routes, pick-up and drop-off locations and time dead. At the end of the study period in 2024, researchers will compare the costs and emissions of the two modes.
"The business case we'd like to make is that you could earn more per mile per delivery on an e-bike than you would in a car," Chu said.
Already, some delivery drivers are being retrained. Global e-bike company Zoomo opened an outpost in San Francisco in 2019, renting e-bikes to delivery people for $25 to $61 a week, before insurance and extras. Zoomo also sells used e-bikes starting at around $1,000 and new bikes starting at $2,700, which is close to industry standards.
Nesrine Majzoub, spokesperson for the SF Bike Coalition, said the program will help delivery people overcome financial barriers to owning e-bikes. "This program could potentially be a huge opportunity to really inspire people to make this change."
The program is based on findings from a 2020 study of construction workers commissioned by the San Francisco Local Agency Training Coalition (SFLAFco) and conducted by researchers at UC Santa Cruz. The study surveyed 643 workers in San Francisco from all major gig economy delivery companies, as well as ride-sharing services.
Of the delivery people, 70% said they would be willing to make deliveries by e-bike.
The study also found that San Francisco couriers struggle financially. A third of workers at Amazon Fresh and DoorDash have some form of public assistance, and 14% of all delivery workers lack health insurance.
Vehicle fees are a major cost for couriers, according to the study. Nearly half of delivery drivers' weekly earnings were eaten up by vehicle-related expenses, and nearly one in five DoorDash drivers had negative net income after factoring in gas and maintenance costs cars. Gas prices are considerably higher today than when the study was conducted.
Still, bike delivery has its own downsides. Of around a quarter of respondents who already use a bicycle for delivery (the study does not specify whether they are electric bicycles), 70% say they do not feel safe at work.