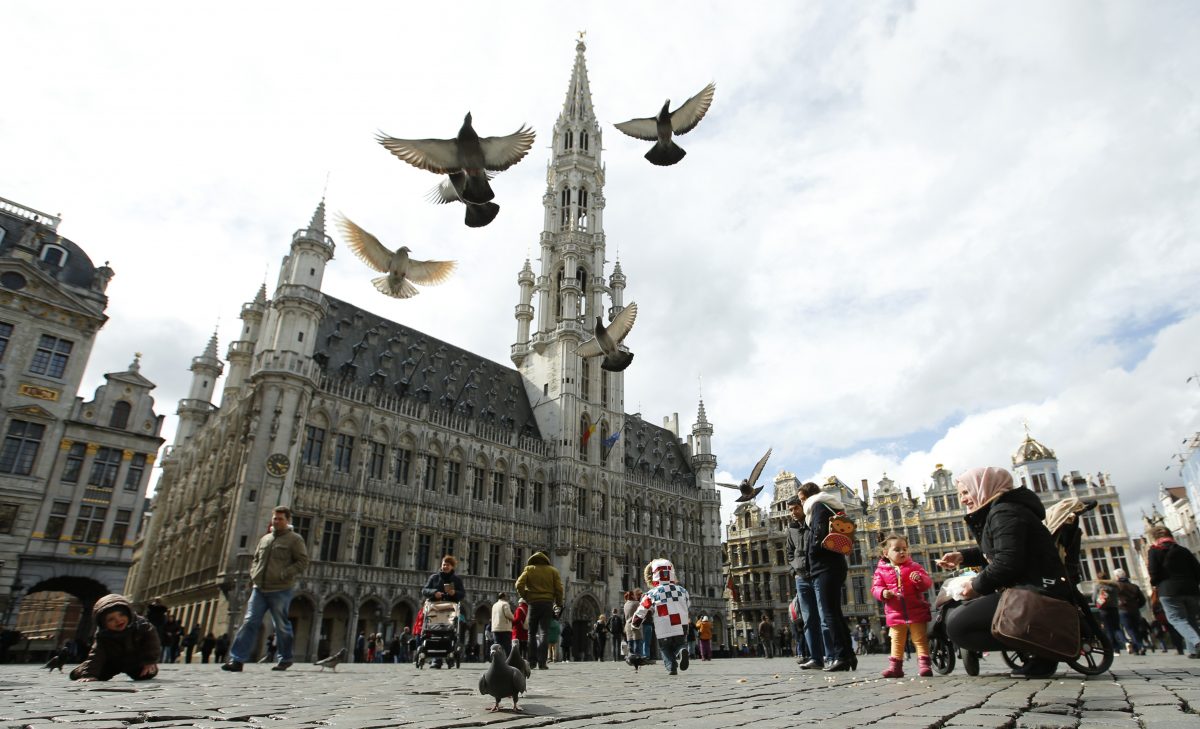 Belgium: the exciting little country
Comment
In 1998, Harry Pearson published a delightful book about Belgium, "A Tall Man in a Low Land". In the introduction to his book, he recalled that, during a dinner party, one of the guests asked him why he wanted to write a book about such a "boring" country.
However, a reading of the book certainly reveals that Belgium, far from being boring, is in fact a fascinating country at the crossroads of Europe. It has a rich and colorful history, and it has produced great artists, scientists, authors and sportsmen.
Prior to its independence in 1830, foreign rulers ruled the country. Belgium was also occupied by the Germans during both World Wars.
The book is an eye-opening and often amusing travelogue that highlights Belgians' fascination with beer – around 1,500 distinct brands of beer of all colors, flavors and alcohol percentages are produced in Belgium.
Belgian beer culture is recognized by UNESCO as part of the country's intangible cultural heritage. Its most important cycling race, the Tour of Flanders, is a major annual event that captivates cycling enthusiasts around the world.
After each legislative election, Belgium is often unable to form a government for a long time. Indeed, on June 1, 2011, Belgium became the world record holder for government formation time, ie 353 days, a record previously held by Cambodia!
However, during this period of indecision, the country survived rather well, thus proving that a country seeking to install a democratically elected government could be governed by an interim administration.
For this reason, one commentator controversially argued in The Economist that "Belgium offers a lesson in stability through chaos. Even his disappearance would be serene. It is the most successful failed state in the world.
But even success has its limits.
Going through a tough time
Indeed, when I recently spoke to an acquaintance of mine – a prominent commentator on Belgian economics and politics – he told me that the country had changed dramatically since my last visit in 2019, at a time before -pandemic.
For him, the country is besieged by problems, including an obscure pension system, the long-term viability of which is constantly reviewed but never fixed. He calculated that the cost of energy has tripled since the start of the COVID-19 pandemic and the war in Ukraine, inflation is skyrocketing and government spending is out of control.
In September 2022, the inflation rate in Belgium rose to 11.27%, the highest inflation rate since January 2019. The unemployment rate is 6.3%, but with significant regional differences ( 3.9% in Dutch-speaking Flanders, 8.9% in French-speaking Wallonia). , and 12.5% ​​in the bilingual region of Brussels-Capital). The average monthly salary also increased to 3,832 euros (US$3,700).
The global malaise is hitting Belgium hard. People who until recently were classified as middle class are slowly sinking into the quagmire of poverty.
Even attendance at football matches, frequented by adoring and sometimes fanatical fans, has fallen to alarming levels, fueling the losses suffered by Belgian football clubs, whose finances had already been undermined by draconian COVID-19 restrictions. 19.
Nevertheless, the country still celebrates its sporting heroes, such as Remco Evenepoel, a fabulously talented cyclist who won this year's Elite Men's road race – the Union Cycliste International's world road championship – in Wollongong on September 25, and the Spanish Vuelta this year.
And a few days ago, Max Verstappen became world champion for the second time in Formula 1 racing. However, even these sporting successes cannot hide the pessimism that grips the country.
Of course, Belgium, like all NATO countries, is experiencing war-like conditions. It provided eight million euros for non-lethal assistance to Ukraine to thwart the Russian invasion.
Belgium's energy dependence on Russia will create huge problems, especially now that the winter months are coming. Russian gas is replaced by Norwegian gas.
Australia is not that different
I explained to my friend that the Belgian situation is not unusual and that Australia too is suffering from an existential crisis. Specifically, I spoke to him about the inflation rate in Australia – 6.1% right now, the marginalization of conservative viewpoints by Australia's woke brigade, and the emergence of the most illiberal era in the world. Australia since World War II.
A veil of conformity hangs over people who no longer dare to express their opinions, and they fear being silenced, humiliated or ridiculed. Australia's self-proclaimed new morality squad opposes anyone who dares to act on their religious beliefs or speak their mind – a situation that is either enthusiastically promoted or conveniently overlooked by spineless politicians.
Australia also suffers from security problems, in particular the unstable situation of the Chinese economy and the threat that Beijing's army could invade a democratically governed Taiwan.
The geopolitical situation in the Pacific is as worrying for Australia as the Ukrainian conflict is for Belgium. It took a personal visit from Manasseh Sogavare, the prime minister of the Solomon Islands, to reassure Australia that a Chinese military base would not be tolerated on the islands.
Therefore, the experiences of Australia and Belgium are not so different. In fact, the history of these countries is intimately linked because the Australians fought during the First World War on Belgian territory.
Australians who died in the trenches of West Flanders are immortalized at the Menin Gate where, each night, members of the Last Post Association return their traditional final salute to fallen soldiers.
The thousands of Australians who died in Flanders are also immortalized in John McCrae's timeless poem, In Flanders Fields:
In the fields of Flanders the poppies are blowing

Between the crosses, row upon row,

Which mark our place; and in the sky

The larks, still bravely singing, fly

Rare heard among the guns below.
If there's anything Pearson has proven in his alluring book, it's surely that Belgium is far from boring but an exciting little country, whose history and culture should appeal to Australia.
The opinions expressed in this article are the opinions of the author and do not necessarily reflect the opinions of The Epoch Times.