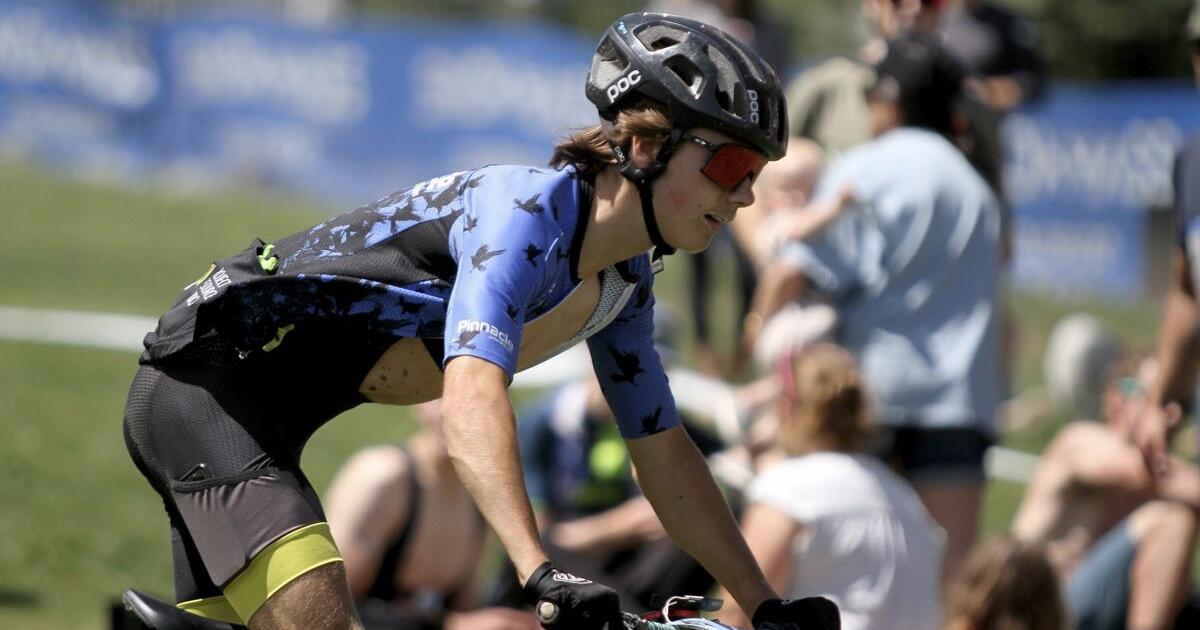 A youth fundraiser for the return of Roaring Fork Cycling | New
Roaring Fork Cycling's flagship fundraising event will return on Friday as the organization's fall lineup kicks off.
RFC will be at Two Creeks in Snowmass for their "Eat. Beverage. Giving." annual get-together with a congregation of fans, food and gear. After a hiatus for the past two years due to COVID, the event is experiencing a change in structure and location, aimed at expanding its programming accessibility for young people.
"This is just an event to celebrate the cycling community in the valley and also be a fundraiser to help us with low cost or free programming which we are expanding more and more every year," said the RFC director , Eric Dasko. "It's a night to hang out and play on the bike."
After the first two iterations of the event took place at the Capitol Creek Brewery in Basalt, Dasko said Aspen Skiing Co. contributed to the Two Creeks site, allowing for more space and parking lots, which RFC uses. to create a contextual obstacle course for cyclists. .
The event will also have a silent auction, with high-priced items like two-night stays at Yule Creek Lodge or the Coal Basin Ranch which recently built new bike paths on the property. There will be two raffles, one for RFC swag and smaller items like bike tune-ups and another for a pair of Revel wheels, requiring the purchase of another ticket.
Catering for the event is provided by Slow Groovin BBQ and SkiCo is opening an on-site bar with basic cocktails, beers and additional refreshments.
The "why" of the event is to raise funds for RFC's programming for disadvantaged and underserved youth, Dasko said.
"When you're on a bike, it's such an inclusive community," Dasko said. "Everyone is so happy and so excited to have other people on their bikes. When you put kids in that environment, it minimizes all these other kinds of pressures and stresses and different things that happen. It just provides a great outlet to be with your friends, be in nature, and challenge yourself.
RFC offers scholarships and loan equipment to children who want to get involved in cycling. They offered a free program at Rifle during the summer, providing the bikes and coaching. Dasko said that, through the Basalt-based afterschool programs advocacy group Access AfterSchool, RFC offers a six-week program with two trips per week outside of Riverview Elementary School outside of Glenwood Springs. Similar programs via RFC cost seven times that amount.
Dasko estimated that RFC issued $10,000 in scholarships for its programs this summer, adding that the more support they receive from sponsors and donors, the more they can get kids out on the trails. The group extends its offerings throughout the Roaring Fork Valley and west to Parachute.
"We definitely reduced the group sizes and we did that to keep the quality of teaching and the quality of what we're trying to do at a very high level," Dasko said. "As we look at expanding programming, that involves fundraising, bringing in money to keep these groups small, to find coaches who are exceptional at what they do."
RFC also offers programs for adults, but "Eat. Beverage. Give." focuses on raising funds for its youth programming. The organization launched its fall after-school program for middle schoolers on Tuesday. It also operates the Aspen-Basalt High School Compact Team, which competes in Leadville Saturday.
"Eat. Drink. Give." is Friday (September 16) from 5-8 p.m. at Two Creeks in Snowmass. Ticket prices are $50 for adults and $20 for children. Ticket purchase includes food, drink ticket and general raffle ticket.
Tickets will be capped at 150 attendees. Dasko said Friday that about half of the tickets had been sold. More information can be found at RoaringForkCycling.org.